The cost of downloading mobile data abroad is set to drop to 17p per MB by July 2014, with staggered decreases due to begin this summer if the proposal is passed by Parliament.
If passed, from 1 July one megabyte of downloaded data will cost no more than 70 cents (59p) excluding VAT, which will be a welcome relief to customers using their phones on holiday, as there is currently no maximum price that a network can charge for data.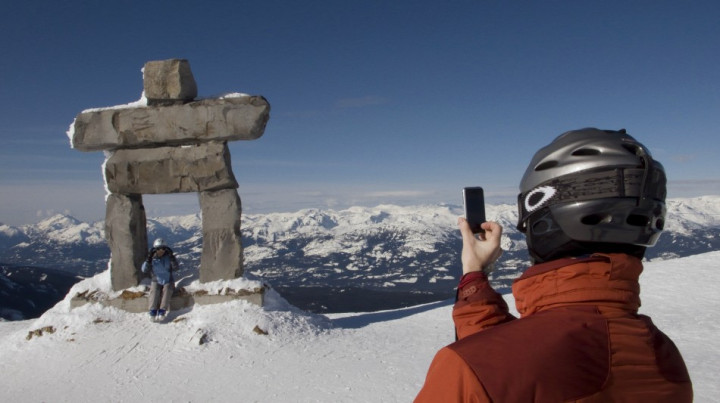 From 1 July 2013 one megabyte of data will cost no more than 45 cents excluding VAT and finally by 1 July 2014 the maximum price will have reached the proposed limit of 20 cents (17p) per megabyte before VAT
The proposed price drops have already been approved by European MEPs and the EU council presidency, which is currently located in Denmark, but it still needs approval from the wider EU Parliament in May before going into effect from 1 July.
Once the maximum cost has reached the 17p minimum (20.4p after VAT at 20 percent) an average-length song from iTunes will use about £1 worth of data to download, while the average email will cost just a few pence to download, hopefully seeing the end of enormous data bills greeting BlackBerry-using tourists when they arrive home.
Phone calls and text messages already have a maximum price which networks can charge, but the proposal also sets about lowering these in the same staggered schedule over the next two years.
The new proposals aim to meet the Digital Agenda for Europe plan to bring roaming costs into line with domestic prices by 2015, in line with Parliament's requests.

While good news for consumers, not everyone is happy with the proposal, with Everything Everywhere - owner of T-Mobile and Orange in the UK - saying to the Guardian: "We are disappointed ... as we feel competition, not the continued use of price caps, is the most effective way to bring down, and keep down, international roaming pricing. Data roaming prices have dropped by 78% over the last three years, and this was achieved without a regulatory framework in place.
"The international roaming market is only in the early stages of development, and regulation of retail roaming prices will result in lack of competition from new entrants. In addition, the regulation may well lead to the scaling back of essential investment in UK mobile networks."
The House of Lords said earlier this month that roaming charges are "unacceptably high" and must be cut. Chairman of the committee which proposed the changes, Baroness O'Cathain, said: "For too long consumers have been left in the dark as to roaming charges, leading to 'bill shock' when people use their phones abroad."