EU migrant crisis: Syrian baby girl Rahf born in Greece has no where to go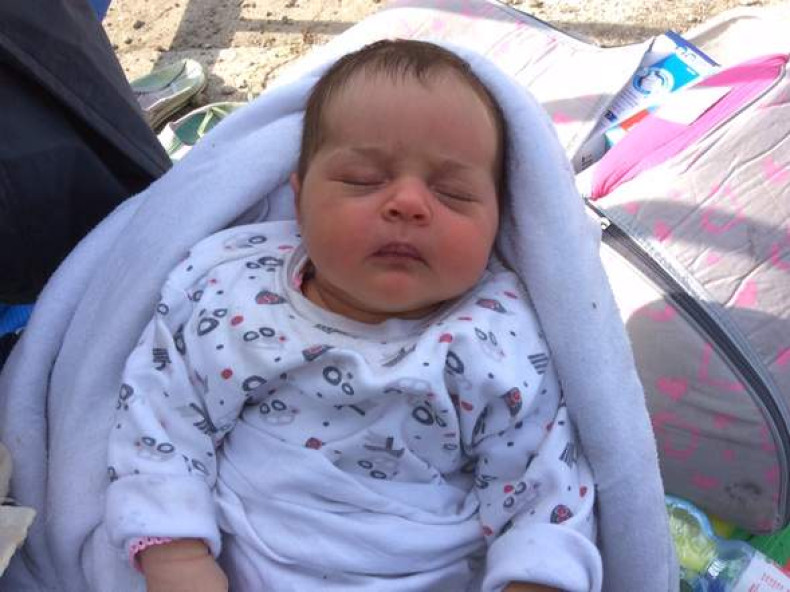 Four day old baby girl Rahf who was born on the Greek island of Samos is now stuck with her parents at the Serbia-Hungary border with no where to go. Her father, Yousef Aba Zeed and mother Anwar, had fled war-torn Syria through Turkey, Greece, Macedonia and Serbia and are now stranded after Hungary closed its border with a razor wire fence.
Sky News spotted Rahf among the new arrivals at the border. Her mother Anwar was sitting on the dirt floor and clutching little Rahf, wrapped in a blanket. She sleeps oblivious to what is happening around her.
Yousef told the TV station that the family is desperate for help but have received no information from the authorities. He says the young family is coping for now but wonders for how much longer. He said they fled war-torn Syria in the hope of seeking a better life but are now stuck with nothing and no where to go.
Hungary closed its border and declared a state of emergency in two of its southern counties following a huge influx of migrants. According to news agencies, Hungarian police claim to have stopped almost 10,000 refugees from entering the country. The Independent said that under tougher new legislation that takes effect today, asylum seekers will be turned away immediately at the border.
So far, the country has ruled on 16 asylum requests at the Serbian border and rejected all of the applications. Reuters said that Hungarian authorities were processing another 32 applications. A total of 174 people have been arrested for trying to sneak across the border.