Refugee crisis: Thousands help fund train tickets to get refugees out of Hungary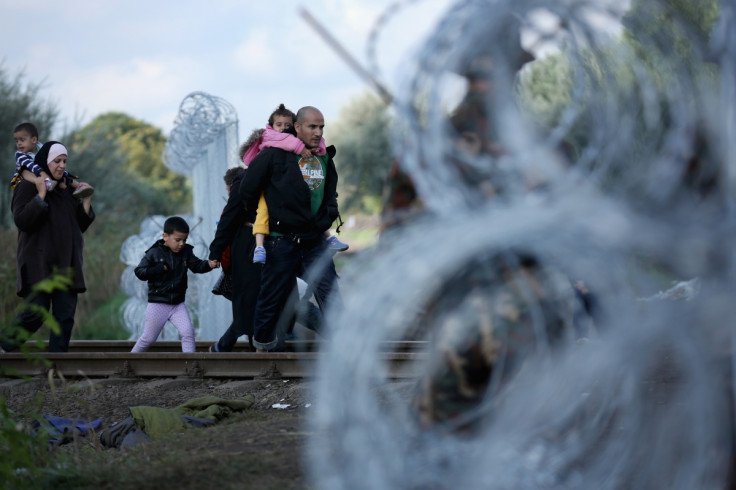 Thousands of volunteers participated in a project over the weekend to fund outbound train tickets for refugees in Hungary before harsh immigration laws came into effect at 12am on Tuesday (15 September).
The new laws give Hungarian authorities special power to arrest and charge illegal immigrants and also operate detention areas and registration camps. Hungarian Prime Minister Viktor Orban's calls for the controversial immigration crackdown came as the UNHCR said Hungary was transporting refugees out of the country and dumping them on the Austrian border.
"Earlier these people were being taken to the registration points... This is not happening now, but rather, buses are taking people from the collection point to the Roszke train station, according to our information," UNHCR spokesman Erno Simon told Reuters.
Prior to the introduction of the stringent immigration laws, Hungary was accused of treating refugees like "cattle in pens" as disturbing footage revealed how police officials threw bags of food into a large group of refugees at one of the camps. Human rights organisations such as Amnesty International and Human Rights Watch called the situation in the camps "inhumane".
Barbora Cernušáková, Hungary researcher at Amnesty International, was part of the Amnesty delegation that visited the Hungarian refugee camps in early September. She told IBTimes UK the situation in the camps was "appalling", describing how there was an "absence of care that the state is obliged to provide under Hungarian law" and that the Hungarian government showed "no willingness to improve the situation".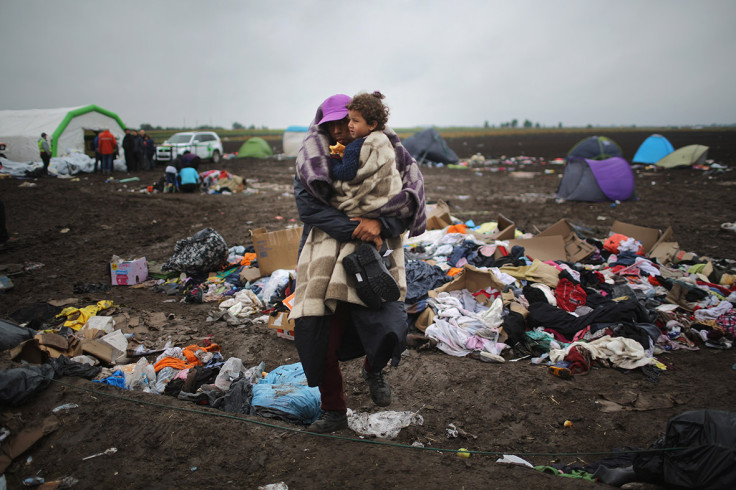 The already tough conditions in the camps, coupled with the announcement of the new laws, urged a group of volunteers to spring into action to help refugees leave Hungary safely. The volunteers were led by Judit Szikra, a Hungarian woman who is part of a group called Migration Aid. The group describes itself as a "volunteer civil initiative to help asylum seekers arriving to Hungary reach their assigned refugee camps". Szikra teamed up with several other groups from outside Hungary, as well as international volunteers from Germany and Switzerland on the ground, to help run the Tickets4Refugees project.
Members of the group began to call on people to purchase tickets from Budapest to Hegyeshalom, which is close tot he Austrian border. Volunteers then emailed their ticket codes to an email address manned by volunteers on a 24/7 basis. The volunteers behind the computer would then send the codes to Szikra and her team on the ground, who would then print the tickets and hand them out to refugees who were unable to fund their own transport out of the country.
The operation ran for four days straight between 11 and 15 September, with Szikra's team receiving an estimate of 1,500 ticket purchases for refugees in Hungary.
Szikra, who has coordinated larger scale projects in the Hungary camps, explained why she became involved with helping the refugees. She said: "I started helping the refugees because there was a need – there is a need. They did not get food or drink nor information or medical help. Nothing.
"The refugees have a different language, religion and background, but we really are not that much different. So we started helping them one by one in the part of the city where we live. Then I saw this Facebook group 'Migration Aid' and thought, 'that's it'. I wasn't alone any more – we just grew day by day."
A number of volunteers in the UK joined in the efforts, with thousands purchasing tickets for refugees in Hungary. One of the volunteers, Helen Schroeder, was responsible for rallying people to participate in the project. An immigrant from Germany herself, Helen is now settled in Bristol as a storyboard artist and part-time lecturer at Norwich University of the Arts.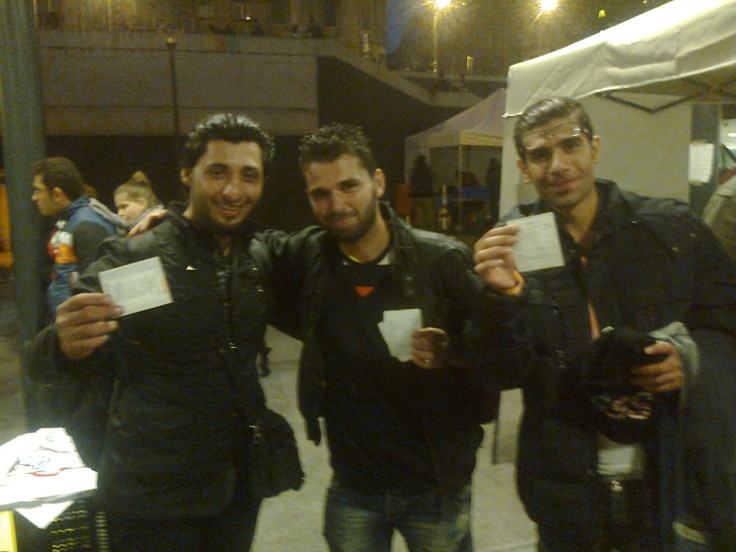 "There was a big push over the weekend to help refugees get out of Hungary as quickly as possible ahead of the law change today," said the 41-year-old humanitarian. "They get treated abominably wherever they arrive. I am not in a position to travel to Kos or Calais to lend a hand, so I try to keep informed, use my language skills to distribute news, and donate where I can. I just hope I can help a few people."
Another volunteer from Cornwall, Magda Machlarz, said: "Our governments stand by and do very little. We just proved we don't need politicians and councils, who are numb to human suffering. We got people and we are ready to do anything to help."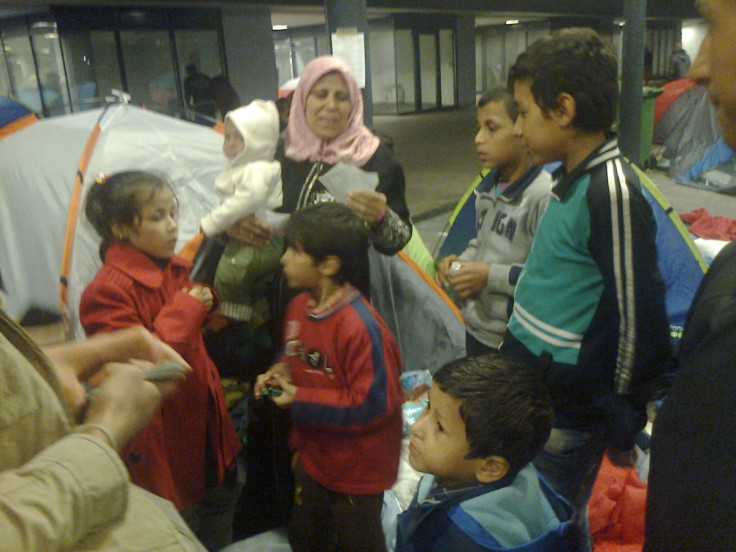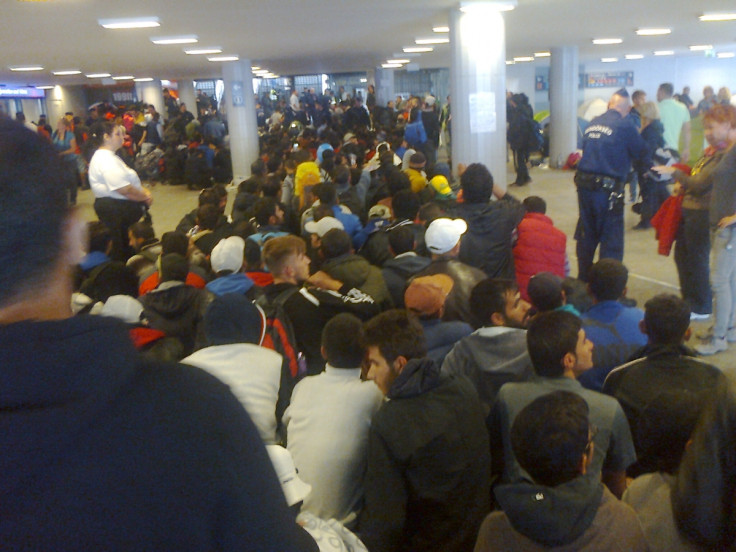 On 13 September, the Hungarian authorities started organising buses to transport the refugees out of the country, which left Szikra and her team with an excess of ticket purchases. She confirmed all tickets yet to be printed could be easily refunded online, while the Hungarian Railways have agreed to refund even the printed tickets that were not used.
"Because it was so evident that these people needed our help, there was no way not to see it," Szikra said. "A lot of people decided to help and Facebook was very good just to meet, organise, ask questions and receive donations. We wrote that the kids are hungry and people started coming with apples from their gardens and homemade sandwiches. We needed pairs of shoes and it was there. We needed cars for transport and we got a van. We got a lot of help. Now it cannot and will not be turned back. Something has happened and no one can say that it was for nothing."
© Copyright IBTimes 2023. All rights reserved.