British-based financial services firms will lose passporting rights in the European Union (EU) unless the UK remains at least part of the European Economic Area, according to Germany's top banker.
Bundesbank president Jens Weidmann said the passporting rights system is tied to the single market and "would automatically cease to apply if Great Britain is no longer at least part of the European Economic Area".
What is passporting?
Passporting financial services firms – not just banks – that are licensed in the UK to operate seamlessly throughout the European Union's single market, which covers 27 other member states. It also allows these firms to do business in the slightly wider European Economic Area (EEA), which includes Norway, Iceland and Liechtenstein, who have access to the EU's single market.
How important is passporting?
This can save companies the substantial costs of having to set up headquarters in each country across the EU, and having to show compliance with regulations in each country that they choose to provide services. In some cases it means a firm can sell services in a country without having to open an office in that jurisdiction.
Several big companies, including America's JP Morgan, London-listed HSBC and Switzerland's UBS, have warned that thousands of jobs could leave the Square Mile if its passporting rights were lost.
What is the bar to London holding on to its passporting rights?
EU Commissioner Valdis Dombrovsk is one many European officials and politicians who said the City will lose the right to full access to the single market if free movement of people is rejected after Brexit.
Former Latvian PM Dombrovsk revealed last week: "We cannot tolerate this cherry-picking. If Great Britain no longer wants to permit freedom of movement for people, then we will have to limit capital movements in return. British financial institutions will then no longer have free access to the single market."
Leave campaigners have argued all along that as Britain is such an important market to the rest of the EU, they would have an incentive to negotiate a deal that's favourable to the UK.
But others suggest that the EU's negotiating position will be tough, in order to discourage euroscepticism in other countries.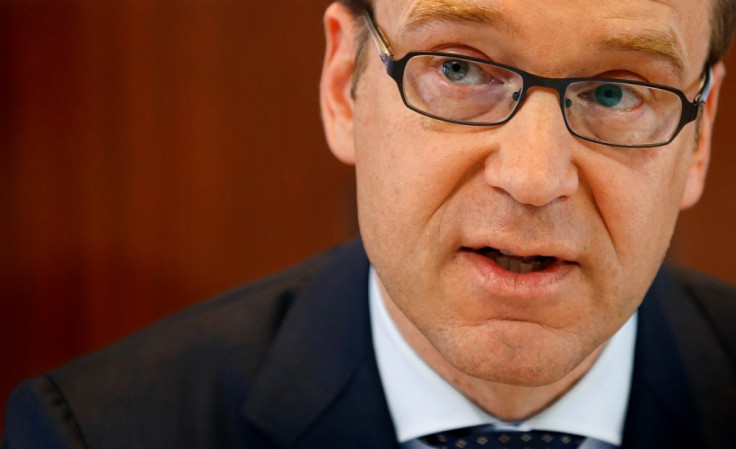 How badly would London be hit if it lost this business?
The financial services sector accounts for about 8% of the UK economy, 3.4% of jobs and about 10% of UK exports.
But it is impossible to judge is just how much business, and how many jobs, would be hit. It is unclear just how many firms would relocate all, or some of their business, outside the UK, which remains one of the world's largest financial hubs.
Also, many critics argue that once outside the EU the City could operate under lighter regulation that could offset any jobs and business lost if the passport option is removed for operations based in the UK.
Sir Charles Bean, a former deputy governor of the Bank of England, told the House of Lords' financial affairs committee last week that Britain's withdrawal from the EU would end London's dominance in the clearing of euro-denominated financial contracts.
"I think it's certain that we will lose it," he said, adding he had "absolutely no doubt at all" that euro-denominated clearing would be taken back to the eurozone.
Also, eurozone watchdog the European Banking Authority is highly likely be relocated away from London after the UK leaves the EU.
Which cities will benefit if London loses its passporting rights?
The rest of Europe has long cast a rather envious eye over London's thriving financial centre. Frankfurt, Paris, Amsterdam and Dublin are all significant financial centres, albeit far smaller than the City, and would like to grab as much as much London's financial trade as possible.