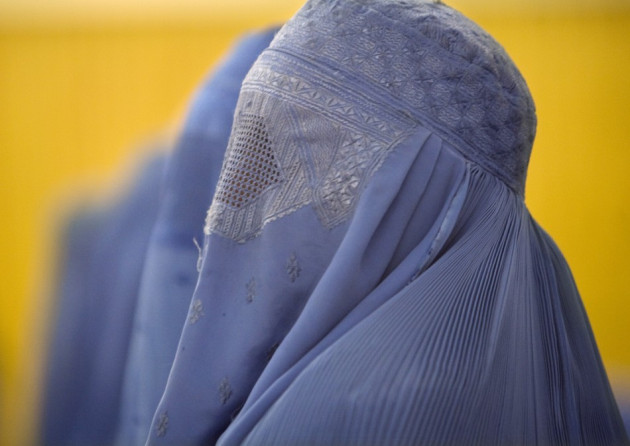 The plight of Gulnaz, who was raped and made pregnant at the age of 19 and then incarcerated with her baby on charges of "adultery", is one of many stories of women put behind bars on trumped-up charges of "moral crimes" in Afghanistan. She was later forced to marry her rapist as a condition of her release.
Her story was to be told in an EU-commissioned documentary filmed over several months and which exposed the injustices being perpetrated by Afghanistan's penal system against often defenceless young women.
But the EU has decided to prevent the release of the film, entitled In-Justice, citing "very real concerns for the safety of the women portrayed."
The film's director, Clementine Maplas, has criticised the EU's decision, saying that all of the women involved made a conscious and "clear-eyed" choice to speak out.
"These women remain trapped in a dysfunctional justice system, and told us their stories to shine a light on their situation in order to help other women like them," she said.
Half of Afghanistan's women prisoners are serving sentences for "zina", or moral crimes, a vague and oft-exploited law in the country encompassing "any action which is against public opinion or against Islamic values," says an Afghan judiciary.
Along with Gulnaz, another woman, Farida, in the film describes how she was jailed for "adultery" after she tried to run away from her abusive husband. His repeated beatings had led her to attempt suicide.
Despite protest from human rights workers who say the injustices in the Afghan legal system should be exposed to the world, the local EU delegation has said that In-Justice could not be shown.
"We have consulted with Afghan colleagues as well and it has been made clear to us that these women would be running a severe risk if this film were to be broadcast anywhere," wrote Zoe Leffler, and EU attaché in Kabul. "Even if [the women] were to give their full consent...the delegation is not willing to take responsibility for the events that could ensue."
More ambiguously, she added that "the delegation also has to consider its relations with the justice institutions in connection with the other work that it is doing in the sector."