EU readies new Russia sanctions and warns against Cold War 'trap'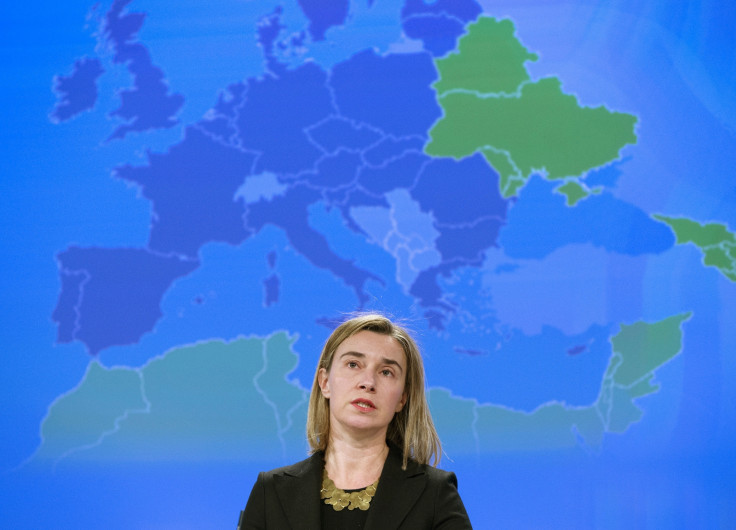 The European Union is preparing new economic sanctions to impose on Russia over its ongoing role in the Ukraine crisis, the bloc's foreign policy chief said on Friday.
Moscow and Kiev recently agreed to a ceasefire in eastern Ukraine, where pro-Russian separatists have been waging war on Ukrainian government forces for almost a year.
While the EU views the implementation of the ceasefire as a priority in Ukraine, it has continued work on fresh sanctions and Federica Mogherini said there was no question of lifting sanctions now.
"They will not be lifted until something really good happens on the ground and on the other side we are always ready to increase the pressure if needed," Mogherini said on Friday.
Reports from the frontline in eastern Ukraine have suggested that conditions have improved slightly since the ceasefire was agreed, but violence has not completely stopped.
"So far the ceasefire has been starting, not perfect with some violations still, but for sure the trend is a positive one," Mogherini told a press conference. "We need...to strengthen the OSCE mission that is on the ground now."
Along with the United States, the EU has imposed economic sanctions on a range of Russian companies and individuals in a bid to pressure Moscow over Ukraine.
Moscow has denied any involvement in the conflict but the West says Russia is providing troops and weapons to rebel fighters.
Meanwhile, Mogherini warned against falling in to a Cold War mentality over the Ukraine conflict.
"Any attempt to go back to a logic of the 50s from last century is not a European logic. And if someone else in Moscow falls into that trap or promotes that trap it is not for us to follow that mistake."
© Copyright IBTimes 2023. All rights reserved.