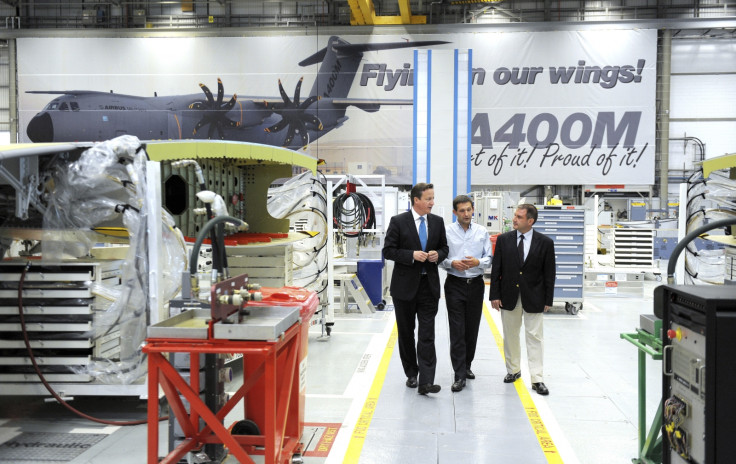 Aerospace giant Airbus has warned its employees that a vote in favour of Britain leaving the European Union could have a damaging effect on the company's UK operations.
In a letter addressed to its staff on Monday (4 April), the France-based firm laid out what it sees as detrimental effects stemming from a pro-Brexit vote at the 23 June referendum. The group, alongside Boeing the biggest aircraft manufacturer in the world, warned that investment and UK business could both suffer should Britain decide to leave the EU.
"We all need to keep in the back of our minds that future investments depend very much on the economic environment in which the company operates," the letter signed by Airbus' chief operating officer Tom Williams and its UK head Paul Kahn said.
The aircraft manufacturer, which employs 16,000 people in Britain said the letter was not meant to tell its employees how to vote but it simply aimed to outline the advantages of remaining part of the 28-country bloc.
"What we see is an EU that works well for us, that helps us reduce red tape and bureaucracy inside our operations," Kahn told Sky News when asked about the letter.
"Because we are integrated, we really need to be able to move ideas, people and resources around without any restrictions and the EU helps us to do that.
"If the UK [moves] outside of the EU then actually it becomes more bureaucratic and [we have to deal with] more red tape, because we have to cross that boundary which today we don't have to do."
Airbus, which has production sites in the UK, Germany, France and Spain, said in May 2015 that it might have to reconsider its investment in the UK in the event of a Brexit. German carmaker BMW followed suit earlier this year, while a number of UK firms have warned of the risks associated with leaving the EU.
Meanwhile, a Deloitte survey released overnight showed 75% of chief financial officers at FTSE 350 and other large private companies said they were in favour of Britain remaining part of the European Union, compared with 62% in the final three months of 2015 and 74% in the second quarter of last year.