The UK economy would be "critically short" of workers if the country decides to leave the European Union (EU) on 23 June, according to a report by Manpower, an American recruitment firm. This is because EU workers will not be able to move freely to the UK in the event of a Brexit, Manpower warned.
The report was prepared following the company's latest quarterly, Manpower Employment Outlook survey, and is based on responses from about 2,100 employers in the country. The survey asked employers if they intend to increase or decrease their workforce in the coming quarter.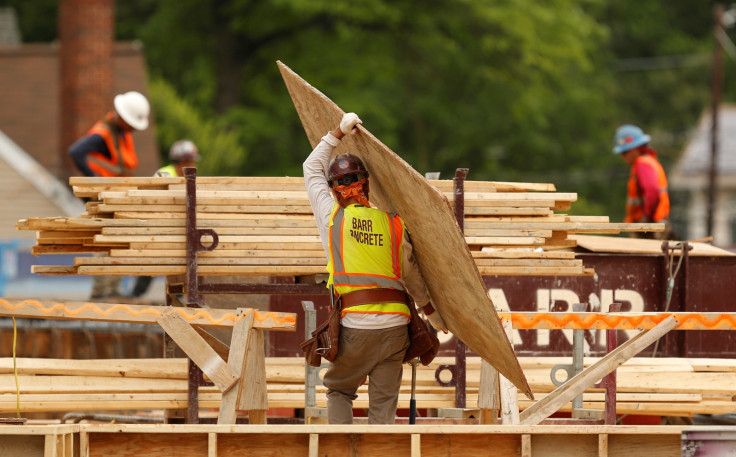 The report which is used by both the Bank of England and the​ UK government, revealed that a Brexit would be particularly damaging for construction and healthcare firms. It added that a Brexit would "make Britain less able to compete on the world stage".
James Hick, managing director at the Manpower Group, said: "Britain added 404,000 jobs in the last 12 months alone, and despite the uncertainties of Brexit, employers tell us they still need more workers. Make no mistake about the vital contribution EU workers make to Britain. There are currently 2.2 million people from the EU working in the UK, but not all of them will stay here in the long term and we need the opportunity to replace the skills they bring."
"Britain today is a magnet for international talent, from finance to tech to the NHS. Leaving the EU will make it much more difficult to attract the brightest and best. It will mean more bureaucracy for those coming to Britain and salaries could be less competitive, especially if sterling falls, as many warn it could," Hick explained.
On the other hand, if the UK votes to remain at the 23 June EU referendum, the confidence of UK employers "would return to normality", Hick opined. This was because of the large number of job vacancies that are still present in the economy, he said.