EU referendum: Brexit would fuel prime London property by making it cheaper as sterling devalues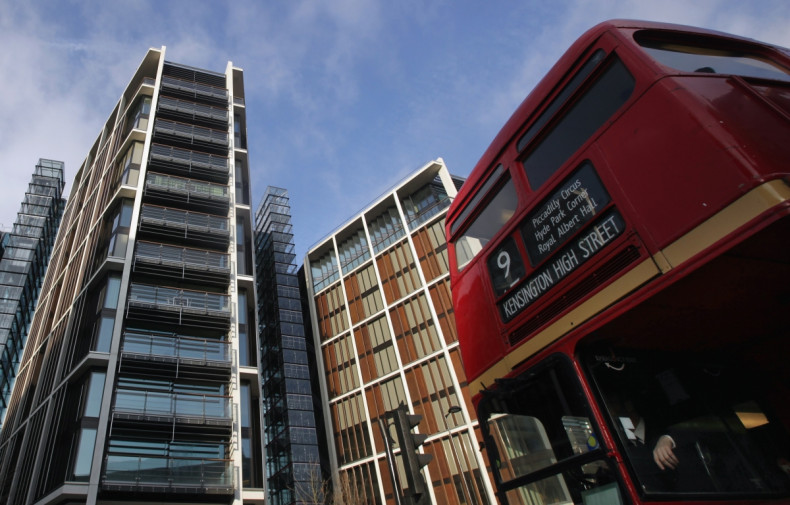 A vote for Brexit in the EU referendum would fuel demand for prime London property because sterling would tumble in value, giving an effective discount to foreign investors, according to the head of investment funds focused on the city's luxury homes.
"Further currency devaluation should actually increase London's attractiveness to international investors," said Naomi Heaton, chief executive of London Central Portfolio (LCP), whose funds invest in prime London housing. This year, Brexit uncertainty has driven sterling to lows not seen since the global credit squeeze."
Should Britain vote to leave the EU on 23 June, several investment banks, including UBS and Goldman Sachs, predict the pound could lose as much as a fifth in value against other currencies, such as the US dollar, which has strengthened markedly against sterling in the run-up to the vote.
Currency gains for investors using US dollars, such as wealthy buyers from the Middle East, have effectively wiped out the impact of a new 3% levy on top of basic stamp duty rates for the purchase of additional property, introduced from 1 April by Conservative Chancellor George Osborne.
It also alleviates the burden of several other tax increases on the luxury property sector, including higher standard stamp duty rates and an annual levy on homes owned by foreign structures, such as offshore trusts. These increase transaction costs and the uncertainty surrounding the referendum have dampened demand for prime property over the past few months.
LCP's Heaton said the "continued depreciation is likely augment the global attractiveness of PCL [prime central London] property further. While property nationwide will not benefit from this currency move, it should create a tailwind for foreign buyers coming into PCL property, countering any of the tax headwinds."
Osborne warned that leaving the EU would send house prices falling while making it harder for people to buy a home because mortgage rates would increase. "It's already clear from the Treasury analysis that, for example, there would a significant shock to the housing market, that would hit the value of people's homes, that would hit the cost of mortgages," Osborne said on ITV's Peston on Sunday politics show.
It follows similar warnings from the remain camp that the stability of the UK's economy, politics and security are all put at risk by leaving the 28-member state bloc because it would be harder to work with the EU from outside, though leave campaigners claim this is mere scaremongering.
Heaton said the EU referendum is effectively win-win for foreign investors in prime London property because while a Brexit would make the market cheaper, remaining would mean a return to the norm before uncertainty around the vote. "It is notable that the EU has only played a limited role in attracting international capital to the London property market," Heaton said.
"According to LCP's latest audit, only 12% of buyers are from Europe. An unlikely total withdrawal of this sector will have very little net effect on property prices as a whole. Moreover, both Europeans and international investors outside Europe are attracted by PCL's reputation as a cultural, educational and financial centre, together with its rule of law, political and economic stability — all factors unaffected by a UK Brexit. From a property perspective, people will be attracted to this, whether or not the UK is a smaller power outside the European block."