EU referendum: How celebrities have made the Remain campaign trendy
Are the glitterati having too much influence on the younger generation's Brexit decision?
Today (23 June) marks one of the most important days in modern UK politics, as we decide whether to Remain in or Leave the European Union. As a 26-year-old member of the electorate, and an entertainment reporter tuned into social media feeds, I have seen a bombardment by Remain supporters, many of whom appear to be jumping on the bandwagon of a campaign that is seen as progressive, innovative, and ultimately, trendy.
My peers, the majority under the age of 30, feel 'European' as a generation, growing up as part of a united body of countries, sharing an 'all-together' experience, and feeling stronger with 508 million people making up our population.
It seems that among twenty-somethings there is a running fear that a Brexit would make us look like a culturally and economically poorer nation. An island of 'vitriolic Little Englanders', as opposed to a forward-thinking country willing to compromise as part of the bigger picture.
To me, it is evident that Brexiters among the youth do not voice their views in public, in dread of being cyber-lynched as 'uncool' and xenophobic.
Amid the Remain campaigning on Facebook and Twitter, many people are claiming that they are so confused by the mish-mash of contradictory information being hurled around that they are simply undecided.
Remain campaigners on social media are attempting to influence 'undecideds' to vote 'in' and keep our options open. They say that if we change our minds at any point in the future, we can decide to Brexit at any time, by an act of parliament.
It's hard to ignore the abundant support for the Remain campaign from glamorous celebrities. While some famous people have spoken about supporting Leave – including Joan Collins, Duncan Bannatyne and Katie Hopkins – it is figures in popular culture, from reality television stars to YouTubers, that often have the biggest impact on new voters.
When I open Instagram, it is flooded by rich, famous and beautiful people urging me to vote in favour of the EU, and despite weighing the pros and cons myself, I can't deny that the Remain stance has been glamorised. I understand its pervasive appeal to Britain's youth; it is hard to make a balanced judgement when there is a lack of people they look up to or find interesting publicly affiliating themselves with Leave.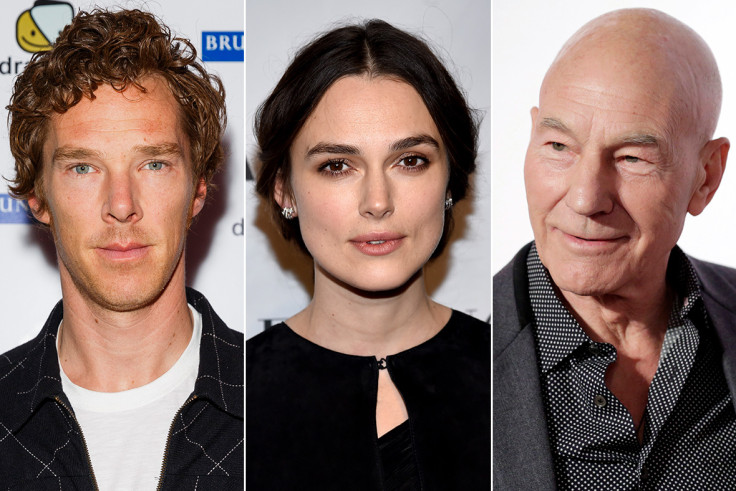 Celebrity Remain supporters include Benedict Cumberatch, Sir Elton John and Rita Ora, amongst a slew of influential people with mass followings, from models to footballers, all chiming in on the debate, and declaring they are #IN.
YouTube vlogger Niomi Smart, who boasts 1.6 million followers on Instagram, posted an aesthetically-pleasing illustration by Damien Hurst reading 'IN'.
Victoria Beckham wrote a lengthy caption to her 11.2 million Instagram followers with a blue, red and white picture of the word 'IN', while mentioning: "I believe in my country, I believe in a future for my children where we are stronger together and I support the #remain campaign."
Fashionistas, including the stylish Alexa Chung, posted a picture at 10 Downing Street with the 'IN' drawn on the palm of her hand. Pioneering entrepreneurs in the public eye like Deliciously Ella are backing Remain, attracting like-minded young business hopefuls to do the same if they want to prosper professionally.
Many reality stars have openly stated their Remain views, with Made in Chelsea's Lucy Watson going so far as to say she is voting 'in' due to animal rights. She wrote on Twitter: "If you care about animals, like I do, please vote to stay in the EU."
In their wake, an increasing number of regular Instagrammers are emulating their idols' online antics, with very little being said or voiced about Leave. One can only hope the younger segment of the electorate will make an informed decision without being influenced by the glitterati.
Celebrity Remain supporters on Instagram:
1. Niomi Smart - Youtuber.
Followers: 1.9 million.
2. Alexa Chung - Model/TV Presenter. Followers: 2.3 million.
3. Victoria Beckham - Fashion Designer. Followers: 11.3 million
4. Deliciously Ella - Blogger/Cook. Followers: 879K
5. Lydia Bright - Reality Television Star on TOWIE. Followers: 766K
6. Erin O'Connor - Model. Followers: 38.7K
7. Daniel Craig - Actor. Followers: 170K
8. David Beckham - Footballer. Followers: 24.4 million.
9. Cara Delevingne - Model. Followers: 30.5 million.
10. Sir Elton John - Singer. Followers: 409K
Follow IBTimes UK's live blog of the EU Referendum as it happens.
© Copyright IBTimes 2023. All rights reserved.