EU referendum: Jeremy Corbyn distances himself from David Cameron over 'remain' campaign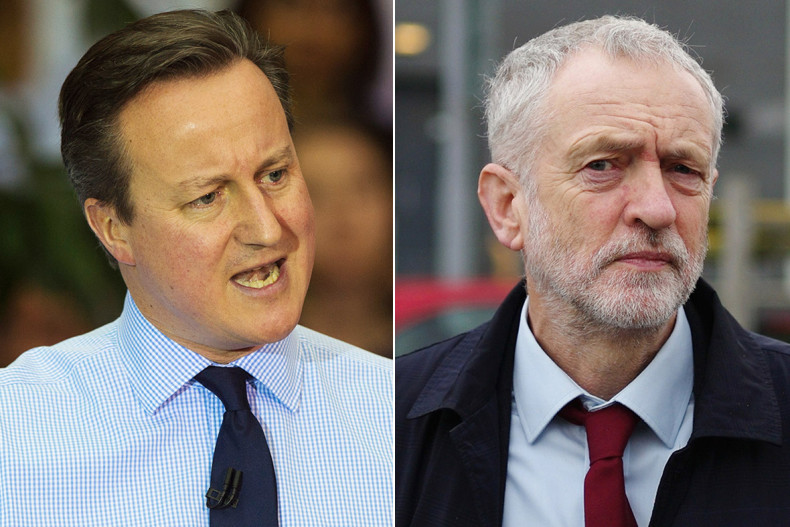 Labour leader Jeremy Corbyn has attempted to put some clear water between himself and David Cameron ahead of the EU referendum. The left-winger claimed the party leaders were not on the same side of the argument, despite Corbyn and Cameron both backing a 'remain' vote at the 23 June ballot.
"He wants a free market Europe. He has negotiated what he believes is some kind of deal over welfare and the ever-closer union, which is apparently legally questionable, according to Michael Gove," Corbyn argued on ITV's The Agenda.
"I want to see a Europe that is about protecting our environment and ensuring we have sustainable industries across Europe, such as the steel industry, and high levels of jobs and social protection across Europe. His agenda is the very opposite."
Corbyn had previously described the prime minister's renegotiation with Brussels as a "side-show" and promised his party would campaign to keep the UK inside the 28-nation-bloc regardless of Cameron's deal.
But doubts have been cast over Corbyn's sincerity after it emerged that the Islington MP had voted to leave the European Economic Community (a precursor to the EU) in a 1975 referendum.
Eurosceptic Labour MP Kate Hoey has also accused Corbyn of U-turning on his apparently previously held anti-EU position. However, Labour have taken a pro-EU stance under Corbyn and former Home Secretary Alan Johnson is leading the party's 'In' campaign.
---
Read more: The who, what, when and why of the historic Brexit vote
---
Conservative infighting over EU
There are currently fewer than 10 Labour MPs backing a Brexit at the referendum, including Hoey and Work and Pensions Committee chair Frank Field, but the Conservative Party is far more split over the issue.
Boris Johnson and Cameron have engaged in a war of words over the referendum since the Mayor of London dramatically declared for 'leave'. In the latest exchange between the top Tories, the prime minister was forced to defend his pro-EU rhetoric as "Project Fact" after Johnson accused 'remain' activists of scaremongering.
"Project Fact is about saying 'stay and you know what you get'. Leave, and you're taking a gamble with people's lives," Cameron told students in Ipswich on 28 February.
First Minister of Scotland Nicola Sturgeon also issued her own warning over negative campaigning during a speech in London.
"I hope that the debate we engage in over the next few months is a thoroughly positive one, because one of the undoubted lessons of the Scottish [Independence] experience is that a miserable and negative campaign saw the 'No' campaign lose a 20-point lead over the course of the referendum," the SNP leader said.
"I don't want to have to point out to anybody here that the 'In' campaign does not have a 20-point lead to squander. The opportunity to have a fundamental debate about the future of your country is a good opportunity if it is one that is seized."
The latest online opinion poll from OBR, of more than 2,000 people between 24 and 25 February, put 'leave' four points ahead of 'remain' (52% versus 48%).