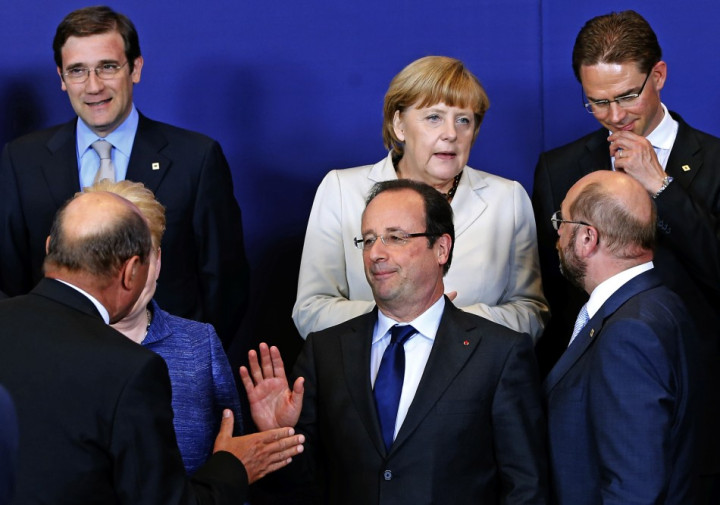 European Union leaders have signed a number of deals on a banking supervisory resolution and the long-term eurozone budget in a bid to tackle soaring youth unemployment and promote lending to credit-starved small businesses.
European leaders at the EU Summit ended months of squabbling over the bloc's seven-year budget for the 2014-20 period.
The European Parliament, the European Commission and EU member governments agreed on a budget of €960bn (£818.7bn, $1,252.3bn).
EU leaders also progressed to the first stage of forging a banking union by agreeing that from late 2014, the European Central Bank will become the single supervisor for virtually all the eurozone's 6,000 banks.
Finance ministers also agreed to spend €6bn over the next two years to boost job creation, training and apprenticeships for young people. The 27 leaders said that the bloc will raid any unspent EU budget funds after the two year period to tackle youth unemployment.
The deal comes just one day after Nestle's Europe boss Laurent Freixe unveiled his plans to Employment Commissioner Laszlo Andor, to tackle spiralling youth unemployment.
Nestle, the world's largest food company, said it plans to recruit 10,000 under-30s permanent staff as well as hire 10,000 young people for a set of traineeships and apprentice positions. It also said it hopes that 63,000 other suppliers will follow suit.
However, critics of the EU deal say the money is a drop in the ocean.
The eurozone youth jobless rate stands at 24.4% which totals more than 5.6 million young people. The worst affected countries in the troubled single currency area were Greece (62.5%), Spain (56.4%), Portugal (42.5%) and Italy (40.5%).
In the UK, youth unemployment has hovered below the one million mark. In the first quarter there were 958,000 unemployed 16 to 24-year-olds in Britain. This is a rate of 20.7%.
Meanwhile, leaders also approved plans for the European Investment Bank to lend hundreds of billions of euros to small and medium-sized enterprises (SMEs), as many firms are still finding it hard to access finance from the main banks.
After late-night talks in Luxembourg, European Union finance ministers finalised its banking resolution agreement that is designed to shield EU taxpayers from having to bail out the banks in the future.
The new blueprint for rescuing troubled banks will be implemented on a national basis from 2018.