Spain came under fire in their last Euro group stage match against Italy, with the side not choosing an out-and-out striker for the match up which eventually ended 1-1.
And with tonight seen by the 2010 World Cup winners as a chance to pick up a much-needed three points against a struggling Republic of Ireland, the question over whether or not to use a striker will be no doubt revisited as Vincent Del Bosque makes his selections.
Fernando Torres was handed a chance, albeit a small one against Italy, and the striker had the same look about him as he did for Chelsea for the majority of the season, fluffing every chance given to him.
Del Bosque was clearly not happy with Torres' display, commenting that the Spaniard missed his chance to seal the winner for Spain.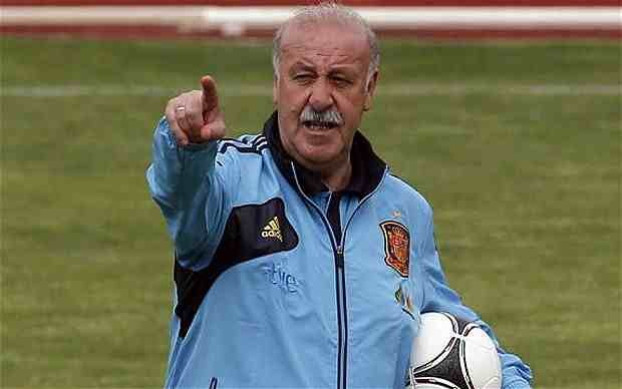 But while the manager defended his choice of not taking on a striker in the starting line-up, Castrol Edge Performance Data shows that Spain were unable to attack on the same level that they displayed in their Euro qualifiers.
With 14 shots on goal in the match with Italy, the side were four behind their average over the course of the qualifiers that brought them to Poland and the Ukraine. But after Torres' performance on Sunday night, it would seem that Fernando Llorente and Alvaro Negredo are the players Del Bosque needs to call on to make the goals happen for Spain as they aim to knock Ireland out of the tournament.
Between the duo, they scored 31 goals in La Liga last season. And Llorente can also boast 10 headed goals this season, with a 51% success rate.
Spain may need to contend with Croatia in the final match for a place in the quarter finals, meaning that even though they do have to win tonight, they will need to get their goal difference up to have the best chance of coming first in the group and facing the easier side.
And with this in mind, it may well be time to test the likes of Llorente and Negredo and see if they can take their chances where Torres couldn't, to test the side with a striker and an attacking line of play.