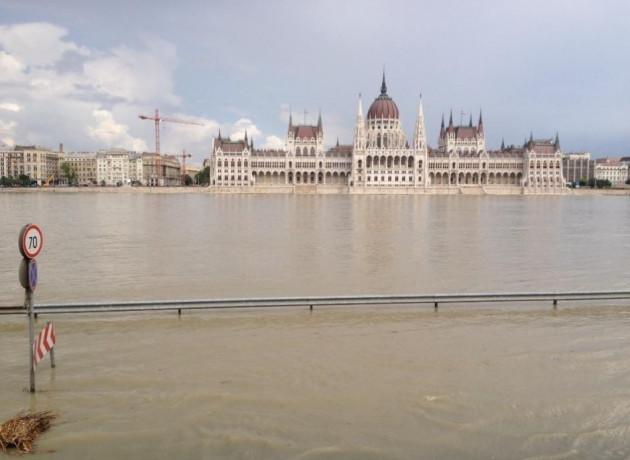 Around 120 British tourists have been stranded on the river Danube for almost a week following widespread flooding across central Europe, which is now expected to reach the Hungarian capital of Budapest.
The Filia Rheni ship, run by travel company Titan, became stuck on the river in Vienna following the floods.
A spokesman for Titan said a pontoon had been sent to help passengers disembark.
"One of our directors is being flown out and is expected to arrive there this afternoon to help in negotiations with local authorities to make sure everything is being done," he told the Daily Express, adding: "There is enough food and enough wine onboard to last three weeks."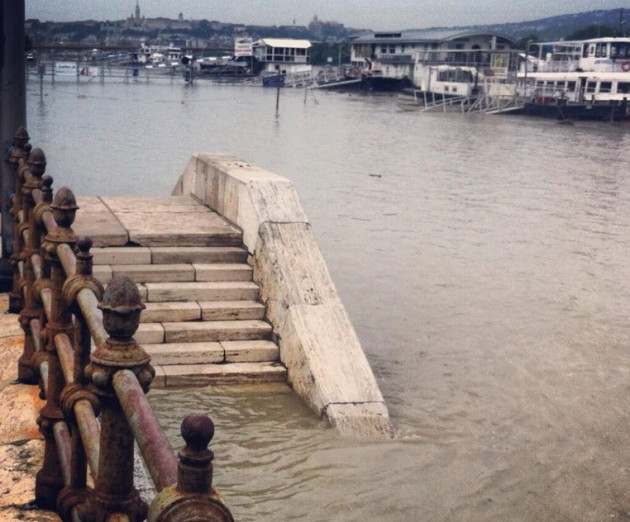 The Danube began receding in Germany and Bulgaria earlier this week following its peak, when it caused widespread damage in many areas including Passau, which saw water levels rise to their highest level since 1501.
However, its surge has now made its way to Hungary, with waters expected to rise to an all-time high around the country's boarder tomorrow.
The capital city Budapest is currently preparing for the floods, with thousands of people reinforcing dykes along its banks.
Imre Pesti, chair of the committee in charge of protecting the city from flooding, said barriers are being built to a height of 9.5m.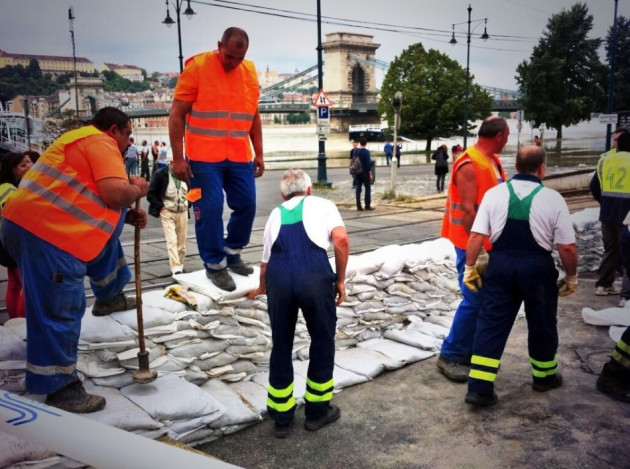 The river is expected to peak in Budapest on June 10 or 11. According to AFP, the river will reach 8.85m, double the normal levels for this time of year and 25cm higher than the previous record from 2006.
Hungary's prime minister, Viktor Orbán, said 55,000 may have to be evacuated from the city and its surrounding areas. Residents and tourists staying on Margaret Island have already been moved to central areas.
"It is now clear that we are facing the worst floods of all time," Orban said in a statement.
The Budapest Times reports that the Danube is rising by at least two centimetres per hour and that the river will be well over eight metres by the end of the day.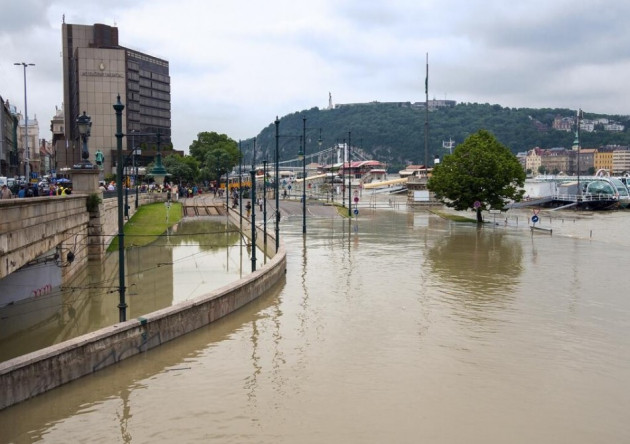 Tour operators running cruises along the Danube and the river Elbe, which have swelled in Germany, said a number of trips have been cancelled because of the flooding.
Viking River Cruises confirmed it had been forced to cancel sailings along both rivers: "All affected parties have been contacted and offered a full refund and future cruise credit," a spokeswoman said.
In a statement, the company added: "In every decision we make, the safety of our guests and crew remains our top priority.
"This level of flooding is extremely unusual and we will continue to monitor and evaluate the situation closely."