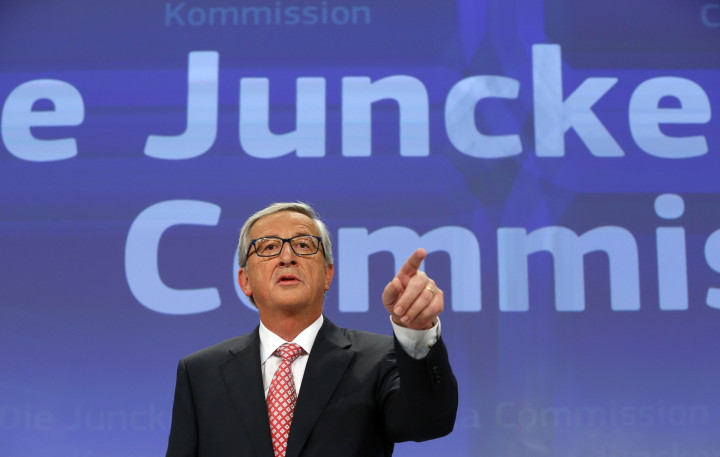 The European Commission President Jean-Claude Juncker has survived a confidence vote, less than a month into his term in office.
The vote, brought by far right parties including Ukip, France's National Front and Germany's Alternative for Germany (AfD), was easily defeated by 461 votes to 101, but highlights the divisions in the new European Parliament, so early in the commission's term.
Ukip and the National Front were among 76 MEPs who claimed that the storm around Juncker's role in systemic tax avoidance in Luxembourg rendered him unfit for office. Support for the motion increased significantly over the course of a week.
Juncker's role came into question Investigative Journalists (ICIJ) which revealed how Luxembourg arranged secret deals with hundreds of companies to avoid tax. Multinationals used Luxembourg-based shell companies to hide their profits.
Tiny Luxembourg's financial centre became home to at least 340 multinationals, including Pepsi, Ikea and Deutsche Bank, as well as investment funds with almost €3tn in net assets. These companies were paying as little as 0.25% tax in Luxembourg, and nothing at all in the country in which the money was made.
Juncker was Prime Minister of Luxembourg from 1995 to 2013 and Finance Minister from 1989 to 2009. Despite this, he has said that he is "not the architect of what you call the Luxembourgish model".
The two largest groupings in the European Parliament – the European People's Party and the Social Democrats – aligned behind Juncker, meaning the vote was never likely to succeed. However, given that a motion requires the backing of 10% of MEPs to progress to a vote, the fact that 76 of 751 MEPs tabled this one meant it proceeded to the voting stage.
In a statement last week, the Ukip MEP Steven Woolfe said: "This motion of censure means there must now be a debate on the behaviour of President Juncker and a vote to remove the entire European Commission.
"Ukip promised to hold the Commission to account and this censure motion shows that we mean business.
"We now hope members of other groups will get behind us to censure the Commission. This motion certainly means MEPs will have an opportunity to show their true colours and let their voters know where they stand on the actions of President Juncker."
The vote's defeat was welcomed by Juncker's parliamentary backers. Siegfried Muresan of the EPP tweeted: "Good result for #Juncker Commission: only 101 MEPs voted in favour of motion of censure, 461 against. Good work can continue."