Switzerland's press have lauded the efforts of Basel after their 2-1 win over Chelsea in the Champions League that left the Blues embarrassed at Stamford Bridge.
Jose Mourinho returned to the dugout for Chelsea in a European match for the first time since 2007, but it certainly wasn't a time for celebration for the Portuguese tactician after the final whistle was blown.
Oscar's first half goal was cancelled out by Mohamed Salah before skipper Marco Strellar grabbed the winner as a better organised Basel side gained revenge for when Chelsea defeated them in the Euorpa League semi final last season.
And with the win propelling Basel to the top two of the Champions League Group E table, the Swiss press were quick to praise what they called one of the most successful European nights in the country's history.
Neue Burcher Zeitung gave a glowing report of the side, saying that the win was a major coup and compared it to the their shock win over Manchester United to reach the Champions League final 16 in 2011.
They cheerily made the point that while Jose Mourinho is known for his reputation as a bully off the pitch, Basel manager Murat Yakin showed the upmost class on it, with his side 'full of passion, full of discipline and tactical maturity'. The key to the win, according to the paper, was Yakin's tactical changes after Oscar's goal.
Meanwhile publication 20 Minuten concentrated on the statistical power of the victory, pointing to the fact that it has taken Basel ten attempts to defeat a Premier League team on English soil. They enfused that Basel are holding up the flag in world football for Switzerland and compared the night to knocking out Tottenham in the Europa League last season.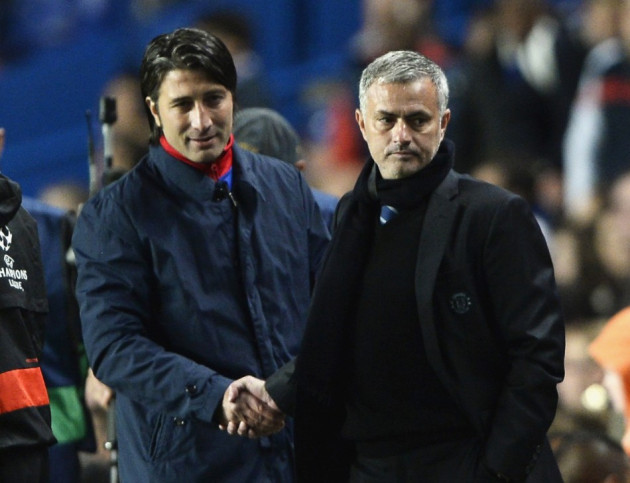 Blick focused more on Mourinho's justifications behind the loss; while the English papers have reported he believes that the west London side didn't have the experience to cope with the high-pressure match, the Swiss paper concentrated on the manager's comments that Basel may have faked injuries to get time on their side. They also argue that he is clearly a bad sport as his handshake with Yakin lasted only 0.3 seconds.
Lastly paper Tages Anzeiger quoted Strellar as describing the Basel side as having "11 lions with three lungs and two hearts".
He explained: "I noticed during the game that Chelsea has problems and we can score a victory.
"I'm glad the guys have listened to me. It was an incredible combative performance."