The timing of Conchita Wurst's victory in 2014 was poignant. Just months before, Vladimir Putin had signed Russia's anti-gay bill into law, capping a period of brutal activities by Moscow to limit the rights of lesbian, gay, bisexual and transgender people. So when Wurst – who had been subject to vitriolic attacks by eastern European conservatives as soon as it was announced she would represent Austria – won, it was a middle finger to Russia and its neighbours. A spectacular moment in Eurovision history, her success sent out a clear message of tolerance and acceptance.
Wurst's win was not Eurovision's 'coming out' moment, however. The annual fanfare of sequins, Europop and geopolitical rivalries has had a huge LGBT following for decades. Originally launched in 1956 to unify the fragmented post-war continent, the Eurovision Song Contest was later influenced by the pop and disco music of the 1960s and 70s. It inherited the genres' flamboyance and idiosyncrasies – enabling LGBT viewers to escape the oppressive confines of the traditional notions of gender and sexuality.
"If you look at broadcasts in the late 1950s, it was a middle-class light entertainment with an orchestra played on BBC radio," says Professor Brian Singleton, who holds the Samuel Beckett Chair of Drama and Theatre at Trinity College Dublin. He has previously written on the sociology of Eurovision for the Society of Queer Studies Journal.
"The music didn't connect with youth culture in those days, and it was a performance of nice songs that are completely innocuous. It was during the 1960s when Eurovision connected much more with real pop culture.
"Britain had a lot to do with that because it sent the big stars. They brought a whole new audience, but there was always very much a gay subculture running beneath it."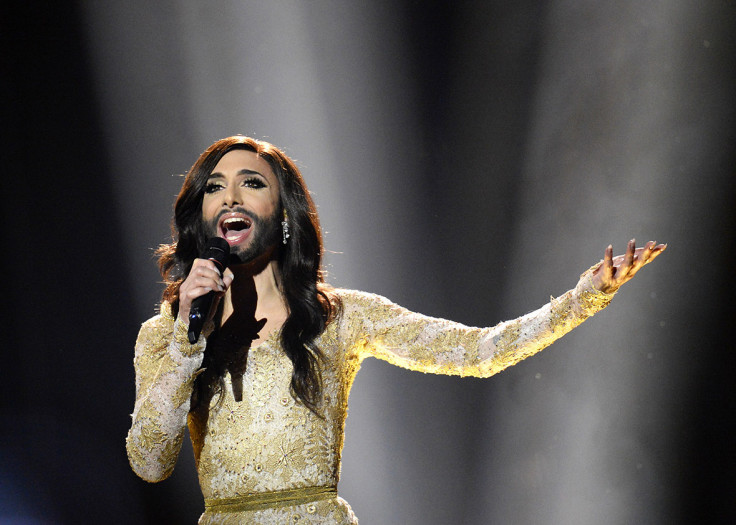 "Gay subculture became visible"
LGBT communities have been organising Eurovision viewing parties since the 1980s – but it wasn't until a decade later when these groups would become more visible. By the late 1990s, there was a clear and established connection between the song contest and LGBT culture, in terms of both the performances and the fandom.
"They saw the show in terms of the spectacle, its campness, the things that went wrong, the emotion, and the relationship between gay subculture and opera was explored, too," Singleton says. "It was really in the 1990s with the internet explosion that this gay subculture became much more visible."
On stage, LGBT visibility was also becoming more apparent. In 1997, Paul Oscar became the first openly gay contestant to perform at Eurovision, with his techno dance track and overtly sexual performance causing controversy among viewers. A year later, Israel's Dana International became the first transgender person to win Eurovision. Her performance of Diva dominated the contest – securing her victory and achieving a breakthrough for not only the LGBT community of Eurovision, but of her native Israel, too.
Same-sex relationships have also been represented in the staging and choreography of Eurovision. This was perhaps most notable in 2013, when Finland's Krista Siegfrids performed a song in favour of gay marriage that featured a lesbian kiss. That same year, two Swedish 'grooms' kissed during the interval show.
"The Eurovision Song Contest is a huge highlight in the cultural calendar of many LGBT folk, as well as being a celebration of diversity and inclusion across cultures," says Matt Horwood, senior communications officer at Stonewall.
"Many winners and previous participants identify as LGBT themselves, such as Dana International, Conchita Wurst and Harel Skaat, and others use their performance to illustrate their commitment to equality for all."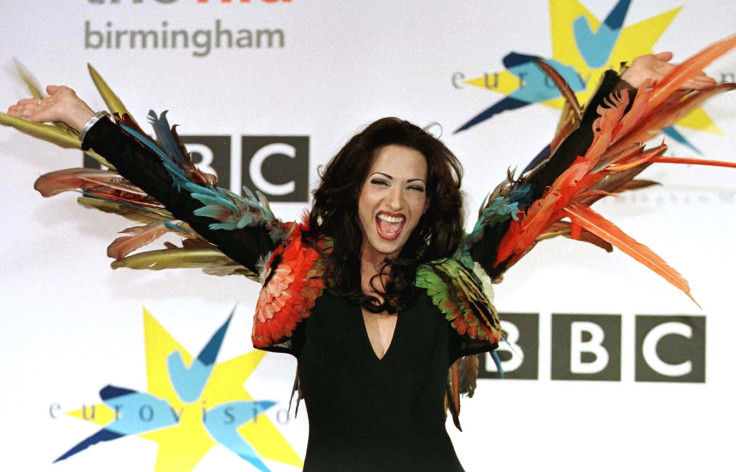 "Let's not lose sight of discrimination"
Beneath the glitz and glamour, however, Eurovision still serves to remind us that LGBT communities still face systematic discrimination and inequality. Despite Dana International's runaway success in 1998, her selection as Israel's representative led to protests in the street and death threats.
Wurst received similar treatment. Prior to her win, more than 15,000 conservatives in Russia signed a competition requesting the state broadcaster remove Eurovision from its TV schedule, accusing "European liberals" of subjecting their children to a "hotbed of sodomy". With Russia's Sergey Lazarev tipped to win this year's competition, many are questioning whether Eurovision should be potentially hosted by a country where heterosexuality is essentially state-sanctioned. Anti-gay extremism is also on the rise in Russia.
"While we watch the contest this Saturday and celebrate it in all of its camp, catchy and glamorous glory, let's not lose sight of the discrimination faced by LGBT people in so many of these countries, and around the world," Horwood says.
"It's shocking that around a third of European governments restrict the rights of LGBT activists to peaceful assembly. At worst – in places such as Armenia, Azerbaijan and Russia – LGBT rights organisations are often forced to close their doors. We must not be complacent about change and progress, as we've seen close to home as of late how easily equality can be pushed back."
Alongside setbacks though, progress in achieving equality is gradually being made. Violations of LGBT rights are now at the forefront of the competition, despite the organisers attempts to leave politics out of it. After Wurst shot to fame, she used her success to raise awareness of LGBT issues, addressing the European Parliament on discrimination across Europe.
Collecting her trophy after soaring to victory with Rise Like a Phoenix, an emotional Wurst affirmed Eurovision's message of unity. "This night is dedicated to everyone who believes in a future of peace and freedom," she announced to a sea of rainbow flags. "You know who you are. We are unity and we are unstoppable."