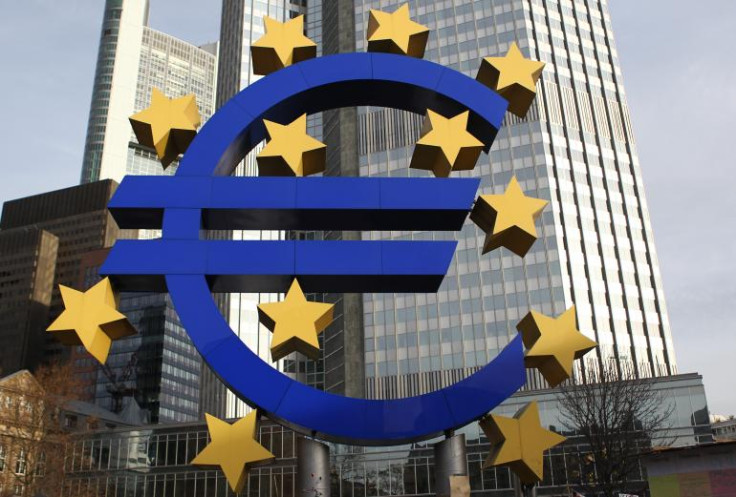 Eurozone inflation dropped to 0.3% in November, with falling oil prices leading to cheaper fuel for homes and vehicles.
It marks the joint-lowest inflation figure since 2009 and was mainly sparked by falling consumer prices. It fuels fears of deflation in 2015 and will add even more pressure on the European Central Bank to intervene in the corporate and sovereign bond markets early next year. For the wider European Union, inflation was 0.5%.
The ECB targets inflation of just under 2% but the region's rate has been below that since 2012. Low demand has plagued the eurozone in recent years, and the European Commission and ECB have vowed to take decisive action in recent weeks.
The commission announced a €215bn (£250bn) infrastructure investment fund in November, at the crux of which is €21bn in seeded capital provided by European taxpayers. President Jean-Claude Juncker said the commission hopes that capital will attract €15 for every €1 invested, with the European Investment Bank (EIB) providing guarantees for commercial finance.
Meanwhile, the ECB has embarked on a spate of covered and corporate bond purchases, and is expected to begin a quantitative easing campaign in 2015.
The head of Austria's Central Bank Ewald Nowotny, also a long-term member of the ECB's governing council, this week weighed in to say that sovereign bond purchases is likely, despite the long-standing opposition to this tactic of the region's largest economy, Germany. In central banking terminology, this translates as quantitative easing.
"Interest rate policy has reached a lower zero bound, for all practical purposes. I personally don't see the possibilities for further interest-rate cuts," he told the Wall Street Journal, adding that the main assets available for purchase are sovereign bonds.