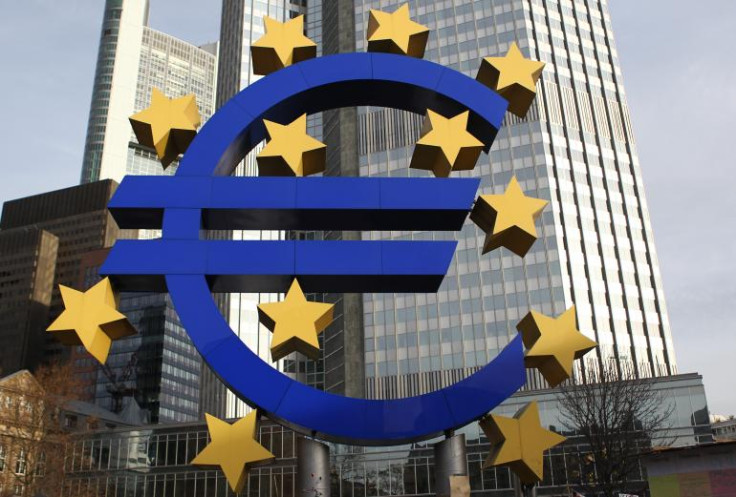 Business activity in the eurozone picked up slightly in December, but still lags well below average.
Markit's Purchasing Managers' Index (PMI) shows that while there was an improvement of November's 16-month low, the reading was still the second lowest of the year. The reading beat analysts' consensus but still failed to reverse November's fall.
The data suggest that the eurozone economy will grow minimally, if at all, in the fourth quarter. While PMI doesn't usually mirror GDP growth precisely, it's often a good barometer.
"The breakdown by sector revealed small rises in both the manufacturing and services indices. The former was driven in part by a rise in export orders, suggesting that the weaker euro may be having some beneficial effect. But the indices remain consistent with only modest growth in both sectors," wrote Jonathan Loynes of Capital Economics in a note.
Once more, this piles pressure on the European Central Bank to act decisively and to deliver additional fiscal stimulus in its January policy meeting.
"On one hand, the upturn in the PMI supports the view that the ECB's stimulus is starting to take effect and that more time is needed to assess the impact of current measures. On the other hand, the disappointing rate of expansion, and especially the weakness evident in Germany and France, will add to calls for additional stimulus to be sanctioned without further delay," said Markit's chief economist Chris Williamson in a statement accompanying the figures.
Broken down by country, the Markit data shows something of an inversion of the economic picture that has defined the eurozone over the past six years. The slight improvement has been led by the much maligned Mediterranean countries, namely Italy and Spain.
"The mixed news in core Europe left the rest of the eurozone, dominated by Italy and Spain, to lead the overall improvement. Markit's "rest of the eurozone" index is closing in on its summer peak near 55. That could herald that Prime Minister Renzi's reforming Italy could be joining reformed Spain and Ireland in the higher echelons of the confidence rankings over time," said Christian Schulz of Berenberg Bank.