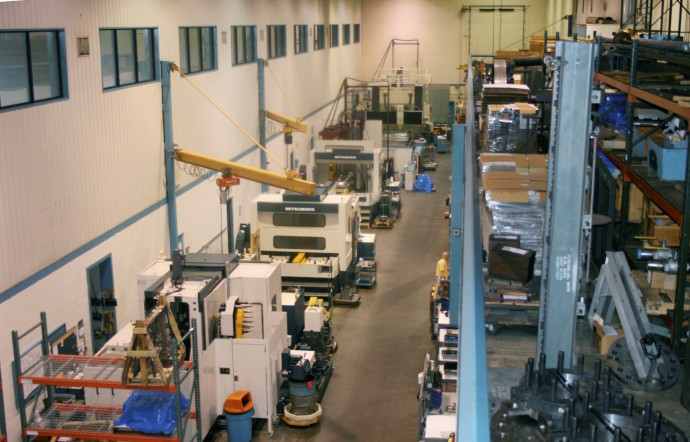 The slowdown in eurozone manufacturing has continued, with output across the region veering perilously close to a complete standstill.
The latest reading of the Purchasing Managers' Index from Markit and CIPS was 50.1 – just above the threshold of 50 which indicates no growth in the sector and well under the 50.4 prediction.
Five of eight nations showed manufacturing contraction in November: Germany, Greece, Italy, France and Austria. It means manufacturing in the Eurozone's three powerhouse economies is not growing. German manufacturing output reached a 17-month low, while the Italian data adds insult to injury, on the day the economy officially re-entered recession.
"With the final PMI coming in below the flash reading, the situation in euro area manufacturing is worse than previously thought. Not only is the performance of the sector the worst seen since mid-2013, there is a risk that renewed rot is spreading across the region from the core. The sector has more or less stagnated since August, but we are now seeing, for the first time in nearly one-and-a-half years, the three largest economies all suffering manufacturing downturns," said Markit's chief economist Chris Williamson.
Spain, Ireland and Netherlands are the only countries to have grown their manufacturing base in November, but there are fears that weak demand in their primary markets could drag them into contraction.
Pressure has now ratcheted up even further on the European Central Bank (ECB) to inject fresh stimulus into the region's economy. This week, we're expecting to hear more about the bank's quantitative easing plans for 2015, while it is also expected to scale up its asset-purchasing programme.
"Going forward, there are reasons for optimism here are reasons for optimism here are reasons for optimism. Other sentiment surveys with a better recent track record at predicting business investment such as Germany's Ifo and ZEW rebounded somewhat in November.
"The 30% fall in the oil price - which curiously did not seem to affect 'moderately falling' input costs, as reflected in the PMIs, very much - since September acts like a sizeable tax cut for businesses and households, the euro has depreciated somewhat against major trade partner and the ECB's easing initiatives have already lowered companies' borrowing costs," said Christian Schulz, an economist at Berenberg Bank.