European Commission President Jean-Claude Juncker added fuel to the fire with Britain as he took a swipe at the English language, earning applause from an audience in Florence, Italy.
As Juncker prepared to give a speech, the polyglot questioned the language's relevance amid heightened tension between the EU and the UK government.
"I'm hesitating between English and French. But I've made my choice," he said to rapturous applause. "I will express myself in French because slowly but surely English is losing importance in Europe."
Juncker asserted that he would speak in French due to the upcoming presidential election on Sunday (7 May) and said he would like the French people to understand his message.
With a wry smile, the former prime minister of Luxembourg said: "Despite the successes and despite the growth, our British friends have decided to leave the EU, which is a tragedy."
He added: "They are abandoning the European Union and this is a difference that will be felt over the next few years."
Relations between Juncker and British Prime Minister Theresa May have been frosty to say the least, following newspaper leaks of a supposedly catastrophic private dinner between EU and UK elites on Brexit.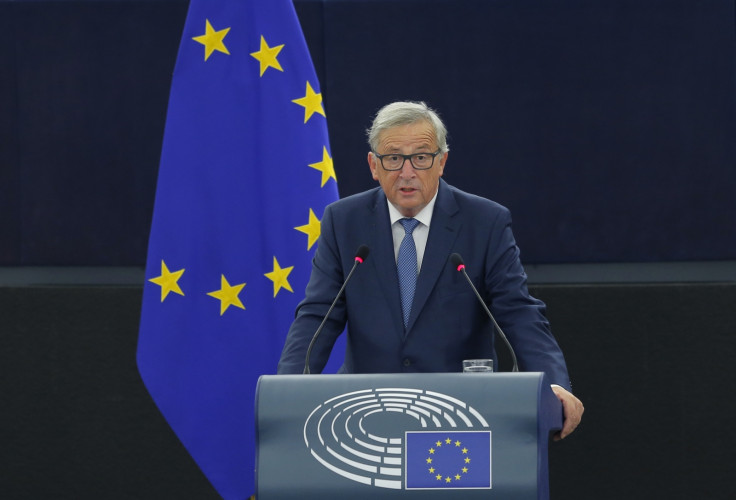 May ratcheted up tensions on Wednesday (3 May) as she accused unidentified European politicians and officials of trying to influence the UK general election on 8 June.
In an attempt to avoid a tit-for-tat response, European Council President Donald Tusk called on both parties to treat one another with "respect" on Thursday (4 May).
"Brexit talks [are] difficult enough. If emotions get out of hand, they'll become impossible. Discretion, moderation and mutual respect needed," said Tusk.
"At stake are the daily lives and interests of millions of people on both sides of the Channel."