Team evad3rs has just confirmed the availability of evasi0n7 1.0.4, an untethered jailbreak compatible with all iPhone, iPod touch, iPad and iPad mini models running iOS 7 through iOS 7.0.4. The latest update to evasi0n7 comes after the release of evasi0n7 1.0.3 to fix reboot loop issues affecting Retina iPad mini models.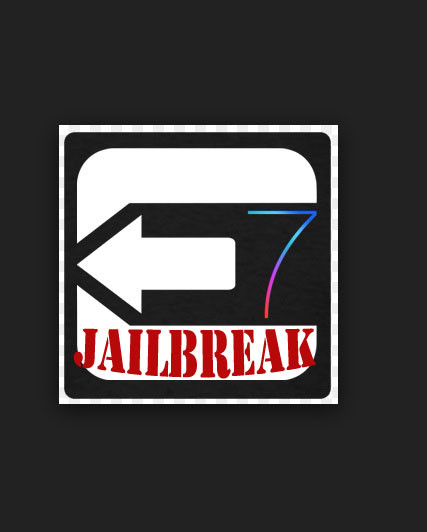 The new update, 1.0.4 to evasi0n7, integrates important untether security fixes. It includes fixes for reboot loop issue for Retina iPad mini as the previous update 1.0.3 did not seem to fix the reboot loop issue. The evad3rs have announced this via Twitter saying: "evasi0n7 updated to 1.0.4 at evasi0n.com with important untether security fixes and (we hope) no more iPad mini Retina JB issues!"
Besides, the evad3rs have announced that they will release an update for evasi0n 7.x untether package on Cydia, which will include important security fixes for those who have jailbroken their iPhone, iPad and iPod touch.
Those having issues jailbreaking their devices should try to jailbreak using evasi0n7 1.0.4.
In the case of those who have already jailbroken their devices using evasi0n7, there is no need to rejaibreak using the latest version of evasi0n7. You will be able to download the Cydia package from Cydia, to fix untether security issues.
Those who wish to jailbreak their devices using evasi0n7 1.0.4 may follow our step-by-step guide.
IBTimes UK reminds its readers that it will not be held liable for any damage to the device. Users are also advised to verify that their devices meet the following requirements.
Compatible devices
iPhone 5s, iPhone 5c, iPhone 5, iPhone 4S, iPhone 4
iPad Air, iPad 4, iPad 3, iPad 2
Retina iPad mini, iPad mini
iPod touch 5G
Points to remember
1) evasi0n is an untethered jailbreak, which supports iOS 7, iOS 7.0.1, iOS 7.0.2, iOS 7.0.3 and iOS 7.0.4.
2) Create a backup of your iOS device using iCloud or iTunes before proceeding.
3) Ensure that you have updated iTunes to the latest version.
4) Jailberaking the iOS device may void manufacturer's warranty.
5) Please do not jailbreak your device to pirate apps from the App store.
6) The iOS device should have charge above 80%.
How to untether jailbreak iPhone/iPad/iPad mini/iPod touch on iOS 7-iOS 7.0.4 with evasi0n7 1.0.4
Step-1: Download the latest evasi0n7 1.0.4 version and save it in a folder named evasi0n on your desktop
Download link
Step-2: Double click the downloaded file and extract the application to the evasi0n folder. Navigate to the evasi0n application and launch it
Note: Windows users launch the application as Administrator. To do so, right click on the evasi0n exe and select Run as Administrator option.
Step-3: Once evasi0n is launched, you will be prompted to connect your device
Step-4: Disable the passcode as the jailbreak might fail, in case passcode is enabled. Navigate to Settings>> General>> Passcode Lock On>> Turn Passcode Off to disable the passcode
Step-5: After the passcode is disabled, connect the iOS device to computer. evasi0n should detect the device and also mention the iOS firmware that is running on it. Click the jailbreak button
Step-6: After clicking jailbreak button, the tool will give a progress update on the various stages of the jailbreak process such as
Retrieving remote package
Uploading jailbreak data
Injecting evasi0n app (1/2)
Injecting evasi0n app (2/2)
Configuring system (1/2)
Configuring system (2/2)
Rebooting device
Wait while the jailbreak process is running, do not start iTunes or Xcode meanwhile.
Step-7: Once the device has rebooted, you will get a message informing to unlock the device. Do not close the evasi0n application
Step-8: Unlock your iOS device then tap on the evasi0n7 app (the app with evasi0n7 icon)
Step-9: Once the evasi0n app is launched, the screen will go white and the iOS device will reboot again
Step-10: The rest of the jailbreak process will now take place on the device. After the device reboots, you will see a large evasi0n logo with messages informing you on the status of jailbreak process such as,
Reading kernel
Calculating offsets
Setting up packages
Setting up Cydia
Continuing with boot
Step-11: When the device reboots, the process is completed. It has successfully jailbroken and you should be able to find the Cydia icon your device's home screen (As it might not be on the first page, you will have to search for it)
Note: Please note that if the process gets stuck in the middle, it is safe to restart the process, hardware reset the device (if required, by pressing Hold and Home until it shuts down) and then redo the process.
If you have upgraded your device to iOS 7.x using OTA option or using iTunes and having problems jailbreaking your iOS device with evasi0n, try doing a full restore using iTunes and then perform the jailbreak again to see if it works.
[Source: iPhone hacks]