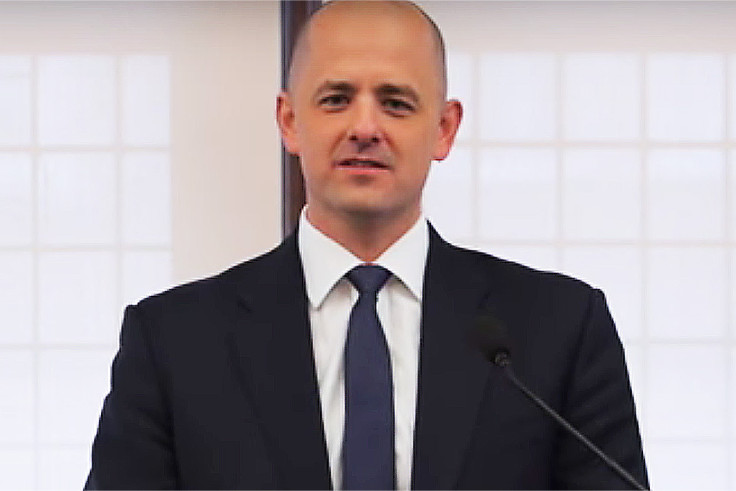 The Republican former CIA agent who has launched an independent bid for the White House has stated that Donald Trump's candidacy will ensure Democrat rival Hillary Clinton wins the election. Evan McMullin, who announced his intention to run as a conservative independent on 8 August, is openly anti-Trump and is reportedly running with the financial backing of Republican donors.
During an interview with ABC News, McMullin said: "It's clear to me that he is a weak candidate. Trump is weak, and in fact, I question whether he actually has the stamina to complete the race."
"He is ensuring that Hillary Clinton wins this election. I think they would both be absolutely terrible."
His candidacy comes following months of speculation that some within the GOP were looking to derail Trump's campaign by putting forward another candidate, and although McMullin is standing as an independent candidate, his previous position as Republican chief policy director in the House of Representatives means he is very much in with party stalwarts.
Trump, who is very active on social media, has not commented on his Twitter feed on McMullin's candidacy, nor has he issued any press statements about the reported backing of the independent candidate by Republican donors.
Instead, he has remained unusually tight-lipped on the topic following several weeks of poor showings in the polls following comments he made about the Muslim family of a fallen US soldier that caused many within the GOP to distance themselves from their own candidate.
But following an economic speech made on 8 August that promised tax cuts for businesses and tax deductible childcare, Trump is hoping to regain some of the ground he has lost recently and is possibly following the advice of his team to cease the personal attacks that are losing him votes.