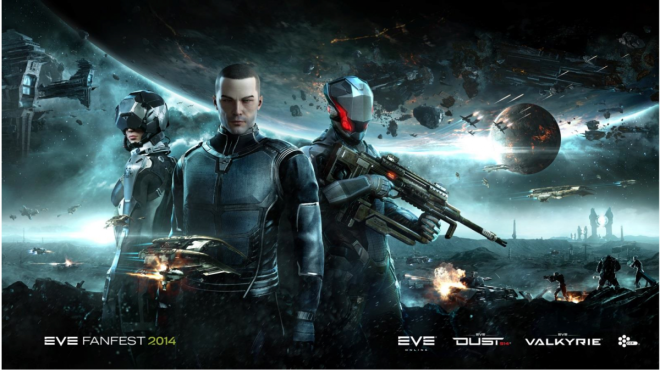 This week, IBTimes UK will be travelling to Reykjavik for Eve Fanfest 2014 along with thousands of Eve Online players, developers and fans who attend the annual celebration to talk about everything to do with New Eden and beyond.
It is a chance for players to talk to developers about the most important aspects of the game to them, and gives gamers a chance to meet in person the players they talk to daily online.
The event has grown from an informal gathering of players and developers in a tiny venue in CCP's home city to the 10th running of the event which CCP claims will be the biggest yet.
Eve Online, for those who don't know, is an online space game set in the science fiction world of New Eden. Player characters pilot customisable ships through a galaxy of over 7,500 star systems.
At this year's Fanfest, we are expecting to hear a lot about the next expansion of the Eve Online universe, more details about the company's virtual reality game Eve: Valkyrie, the unveiling of a monument of Eve Online's 500,000 subscriber base and even a wrestling match between some of CCP's developers and MMA fighter Gunnar Nelson.
---
Eve Online expansion details
---
What most attendees at Fanfest 2014 will be waiting for is more details about what CCP has in store with its latest expansion which is due out this summer.
CCP has not revealed anything about the expansion so far. Eve Online veteran and Eve Evolved columnist on JoyStiq, Brendan Drain says that "all we know is that it'll be the next stage in CCP's grand plan for deep space colonisation and that it will likely involve deployable structures."
Drain believes its time for CCP to take bolder leaps forward with its expansions after the relatively tame Rubicon and Odyssey, with Drain hoping for features such as "player-built stargates, controllable wormholes, or opening Jove space."
---
Eve: Valkyrie
---

Unveiled at last year's Fanfest, Valkyrie is the company's virtual reality dogfighter set in the Eve universe which uses a virtual reality headset such as the Oculus Rift or Sony's Project Morpheus headset for the PlayStation 4.
At this year's event there will likely be an updated version of the game available to try out by attendees, but details about a launch date are unlikely to be revealed considering that the launch date of the Oculus Rift - which was recently purchased by Facebook - has yet to be announced.
---
World within a World momument dedication
---
CCP is Iceland's largest games developer and to reflect that success has decided to reflect the success of Eve Online, and the role played in that success by the game's players, by erecting a monument in Reykjavik harbour.
The Worlds Within a World monument will be inscribed with the name of every single Eve Online subscriber as of 1 March 2014 when it is unveiled on Wednesday evening.
"The monument will stand testament to the collective and manifested will of hundreds of thousands of gamers, dreamers, leaders, wingmen, pirates, betrayers, victors and defeated," CCP CEO Hilmar Veigar Pétursson.
---
MMA's Gunnar Nelson to fight CCP developers
---
In something of a strange move, 10 of CCP's developers will take to the ring to fight Icelandic mixed martial arts (MMA) combatant Gunnar Nelson.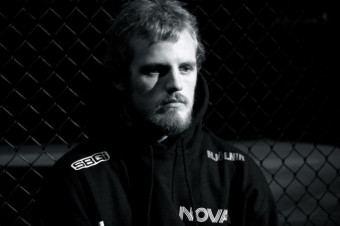 On Friday, in an event called Eve of Destruction, the 10 developers will take on Nelson in "actual physical combat".
The press release says: "During Eve of Destruction, Nelson will face off against CCP Games staff members and special guests in 10 back-to-back, one-versus-one wrestling matches in a fighting cage."
The winner of each match will be determined by submission, with unlimited time per round and only enough time between rounds for the introduction of the next competitor.
---
Make Eve Real
---
While the focus of most attendee's attention this week will be the made-up space world of New Eden, there will some discussion of the possibilities of real-world space travel.
In this year's Make EVE Real session, the physicist, author and Nasa technologist Les Johnson will give a presentation about how mankind can overcome the challenges of interstellar travel to someday visit and settle other habitable planets using technologies "that don't violate the known laws of physics."
---
Where to watch live online
---
Eve Fanfest 2014 will also feature updates on Dust 514, potentially some news on World of Darkness (though unlikely) as well as roundtable discussions on every aspect of the Eve Online world.
We will be reporting on all the news live from Reykjavik but if you want to watch everything as it happens, then CCP is providing a live stream of the event.
The entirety of Eve Fanfest will be live streamed for free on CCP's Twitch channel and available for purchase in HD. The high definition stream includes special in-game items which are detailed here.