Everton Football Club have banned journalists from The Sun after its columnist Kelvin MacKenzie penned a derogatory piece about midfielder Ross Barkley and the people of Liverpool.
MacKenzie, the former editor of the newspaper, was already an unpopular figure in the city after he was responsible for the headline which attacked Liverpool fans during the 1989 Hillsborough disaster.
Now, after comparing Barkley – who is of Nigerian descent – to a "gorilla" after he was punched in the face in a nightclub, Everton has taken the same action Liverpool Football Club took earlier in the year.
In a statement released by the club on Saturday (15 April), a spokesman for Everton said: "Yesterday, Everton Football Club informed The Sun newspaper it was banned from Goodison Park, the USM Finch Farm training ground and all areas of the club's operation.
"Whilst we will not dignify any journalist with a response to appalling and indefensible allegations, the newspaper has to know that any attack on this city, either against a much respected community or individual, is not acceptable."
The move comes following calls from Liverpool's Mayor Joe Anderson to take the action as well as from residents of the city who were outraged by MacKenzie's column.
"Your lack of action in banning the S*n from your press conferences is a smack in the face to our city," Anderson tweeted on Friday.
Referring to the newspaper with the asterisk in the middle is highly common in Liverpool following its coverage of Hillsborough, where 96 fans were unlawfully killed. The Sun blamed the fans for being drunk under a headline which read: "The truth".
Incidentally, Saturday marks the 28th anniversary of the Hillsborough disaster.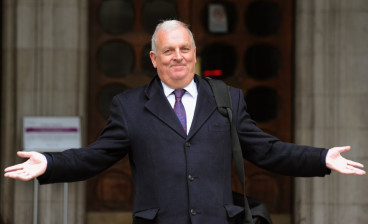 Additionally, Anderson has reportedly reported MacKenzie's article to the Independent Press Standards Organisation (IPSO) and has called for News UK, The Sun's owners, to sack the columnist.
The Sun released a statement on Friday confirming the MacKenzie has been suspended until further notice.
"The Sun's columnist Kelvin MacKenzie has been suspended from the paper with immediate effect," a spokesman said.
"The views expressed by Kelvin Mackenzie about the people of Liverpool were wrong, unfunny and are not the view of the paper.
"The Sun apologises for the offence caused. The paper was unaware of Ross Barkley's heritage and there was never any slur intended."