A 31-year-old naked man plunged from a guesthouse balcony in Pattaya City on Friday (14 April), according to the UK Foreign Office. Thai police issued a photo from the man's passport which identified him as Christopher Laidler.
The man was taken to Pattaya Memorial Hospital but was later pronounced dead.
"We are providing assistance to the family of a British national who has sadly died in Thailand," a Foreign Office spokesman said.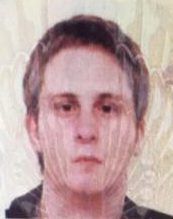 Horrified onlookers on Walking Street reported seeing the man fall from the hotel. They said they were shocked when the man landed on the ground near them.
There was no warning, only the sound of him hitting the street's pavement.
Emergency crews attended the scene of the incident at the Sweethearts Agogo bar and guesthouse at around 4.30am local time, according to the Bangkok Post. They found Laidler lying naked in the street, seriously injured, gasping for breath.
Police investigators are looking through CCTV footage and taking statements from eyewitnesses and staff from the hotel. Investigators inspected the British tourist's room and there were no signs of a struggle, with his belongings untouched.
"We found no signs of struggle in the room he was staying at, so we suspect that he was drunk when he fell, rather than suicide," police Col. Apichai Krobpet told Khaosod English. "He was a tourist who was staying here alone."
It's believed that Laidler was in the city to celebrate the Songkran New Year, where thousands of people take part in a giant water pistol fight.
In 2016, ex-soldier Steve Balfour was found dead in a room at the same hotel in Walking Street. He was identified by his tattoo of his daughter's name, the Sun reported.
Walking Street is one of the busiest nightlife areas in Thailand. Pattaya on Thailand's eastern Gulf coast was once a quiet fishing village. Now it is one of the most popular tourist destinations, with high-rise condos, shopping malls, cabaret bars and 24-hour clubs.