Ewan McGregor has revealed that he would be open to the idea of a Trainspotting sequel, which would have him return to the role that propelled him into the limelight way back in 1996.
Talking at the 2015 Edinburgh Film Festival, about the prospect of a follow-up to the comedy-drama cult film and once again playing heroin-addict Mark Renton on screen and reuniting with original director Danny Boyle, the 44-year-old stated that he "would be up for it".
"I've said that to Danny. Everybody has talked about it and speculated about it, but I don't know if it's happening yet. I've not seen a script and I don't know if there is one. It's been a long, long time."
Rumours of a sequel initially emerged years ago, but McGregor's involvement was left ambiguous when considering the very public fall out the professional partners had in the late 1990s. Having worked with Boyle three times previous, it was reported the Big Fish actor was keen to work with the director again on his 2000 film, The Beach, but he instead cast Leonardo DiCaprio as the lead – upsetting McGregor. But sometime on, the two seem to have got over the feud.
"I just think I've changed my opinion about it," he confessed when discussing the opportunity to work with Boyle again. "We've all moved on and there is a lot of water under the bridge now. I miss working with Danny, I did some of my best work with him and he's one of my favourite directors I've worked with. There was some bad blood and ill feeling, but that's all gone now. I think it might be extraordinary to see a sequel 20 years after the original."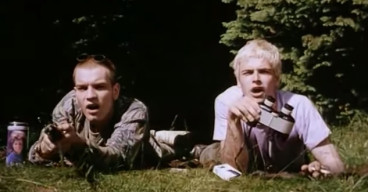 The material for a follow-up film is already in existence considering Irvine Welsh, the novelist who penned the book the movie stemmed from, has already written a literary sequel. Porno, published in 2002, takes place ten years after the events in the first instalment and features almost all of the main characters. The story details how the original gang all cross paths again, this time with the pornography business as a thread rather than drug use.
Back in April, Welsh said he was eager to be a part of creating another big-screen adaptation of one of his fictions. "Myself, Danny and [screenwriter] John Hodge, we are all really keen for it to happen, but only in the right circumstances," he told STV. "The circumstance has always been that nobody needs the money, so there's no point in doing in for that reason."
Plans for a sequel had previously been put on hold when Boyle stated that he wanted to wait until the original cast members had aged in accordance to the book's timeline. However, Welsh also disclosed in his interview earlier in the year that he and Boyle had "spent a couple of weeks in a flat kinda just working away on the script and hanging out and meeting people."
Looks like it's all coming together, Trainspotting fans!