Community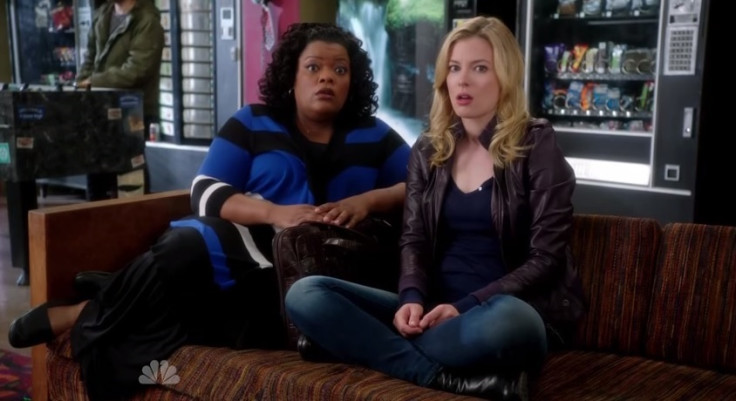 Soon after suspended lawyer Jeff Winger (Joel McHale) is forced to enrol at a community college to complete his bachelor's degree after it is discovered that he faked earning it, he creates a Spanish study group in an attempt to get closer to a female student in his class.
It has a higher turn-out than he is expecting – although unfortunately not including the girl he had his eye on – and the group of misfits soon forge a family-like bond.
Community is truly hilarious, seamlessly mixing juvenile slapstick and genius one-liners to make each 22 minute episode incredibly easy to watch.
Donald Glover aka rapper Childish Gambino, The Hangover's Ken Jeong and Chevy Chase star alongside McHale as members of the unlikely gang while Mad Men's Alison Brie and Yvette Nicole Brown (Drake & Josh) also feature.
Unlike many comedy shows of late, Community has a real grown up centre underneath its silly, childlike appearance. The oddballs depicted are uncomfortable being at college given that most are older than the average student, and find comfort and common ground with each other despite their differences.
They frequently tease each other which makes for a lot of the show's funny moments but ultimately, they stick by one another and it's this aspect of the show that makes you connect with it and the characters so well... and so quickly. Prepare to be hooked.
Watch this if you enjoyed: Parks And Recreation, Brooklyn Nine Nine, Arrested Development, Cougar Town, Modern Family, It's Always Sunny In Philadelphia

Available on Netflix UK.
Café De Flore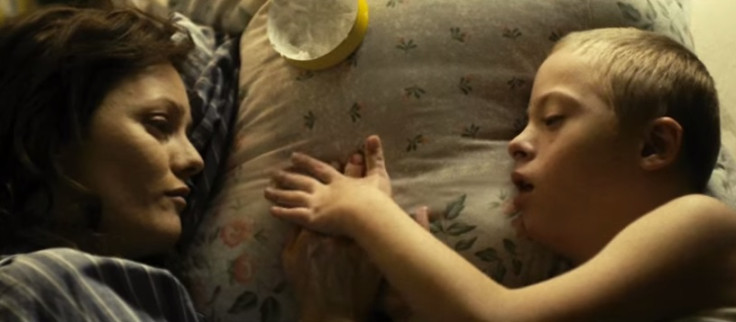 An exploration of all kinds of affection, Café De Flore centres around two seemingly unrelated stories set at different times; one being the depiction of a mother and son and the other, a complex love triangle.
In Montreal, set in the present day, successful DJ Antoine (Kevin Parent) finds himself torn between his new girlfriend Rose (Orphan Black's Evelyne Brochu) and his ex-wife Carole and their complicated relationship.
Alongside this, the film presents to us 1960s Paris, where a young woman named Jacqueline (Vanessa Paradis) gives birth to her first child Laurent, who she discovers has Down's Syndrome.
Intoxicating and stunning in its style, music plays a huge part in the movie, not only because Antoine is a DJ but in tying each story together and emphasising the power music has to bring people together. The film features songs by a range of artists including Sigur Ros, Sinead O' Connor and Pink Floyd.
Watch this if you enjoyed: Birth, The Returned, Tom At The Farm, Monica & David, Storytelling, Salmon Fishing In The Yemen, Blue Is The Warmest Colour
Wreck It Ralph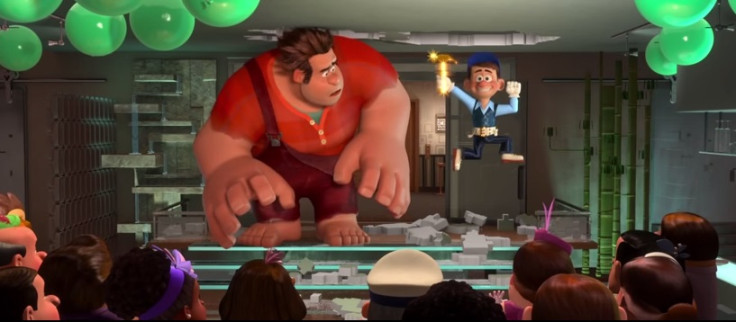 Fed up of being seen as the villain all the time, Ralph escapes his own game Wreck It Ralph to fulfil his dream of being the hero by exploring other characters' games, but not knowing how bad it is to 'game-jump', he accidentally causes havoc across the whole arcade he lives in.
It's not just the storyline that impresses but the visually beautiful world in which events take place. It's full of nods to retro games such as Pac-Man and Super Mario Bros, giving older viewers pangs of nostalgia, but its own creations make a huge impact looks-wise.
The storyline ultimately triumphs here though, and a particularly sweet relationship between Ralph and a fiesty girl called Vanellope that he meets in one of the games in the arcade is endearing but not sickly sweet. Vanellope is a glitch, which means she's a fault in the game who may not be around forever, so in true Disney style there's some heartbreak to the tale as well as laughs and wonder.
The film also boasts a range of brilliant actors lending their voices to the animation including Ed O'Neill, Jane Lynch and John C. Reilly, if you needed more encouragement to watch it.
Watch this if you enjoyed: Frozen, Tangled, Bolt, The Lego Movie, Big Hero 6, The Croods, Megamind, Brave
Available on Netflix UK.
Grey's Anatomy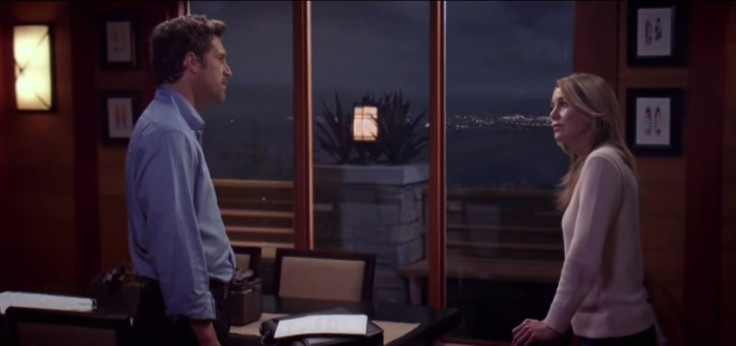 When pondering which new show to become invested in, it can sometimes be a turn-off if there's so many seasons you feel like you'll never catch up. We're not going to pretend that Grey's Anatomy doesn't have a huge amount of episodes that you'd have to watch to get up to speed with where it's at in real-time – but the important thing is, every season is worth it!
The show focuses on a group of doctors as they go through the trials and tribulations of juggling demanding careers and turbulent love lives with the general format that each episode tends to centre around a different patient's case or medical catastrophe that involves Seattle Grace hospital.
Its storylines are emotional and a number of interesting and diverse characters serve to suck you into their world. However, this is no easily-watched Scrubs; Grey's Anatomy is intense.
However, that's not to mention that the drama makes it draining to watch. Partly what is so great about the show is its ability to mix humour and sadness (perhaps not in the same episode, granted) but its large ensemble cast allows for different plots and tones throughout each season which means there's something to please every viewer. There are 11 seasons on Netflix currently, so you better get started right away.
Watch this if you enjoyed: ER, House, Private Practice, Scandal, Bones, Desperate Housewives, One Tree Hill, Brothers And Sisters
Available on Netflix US.
Dallas Buyers Club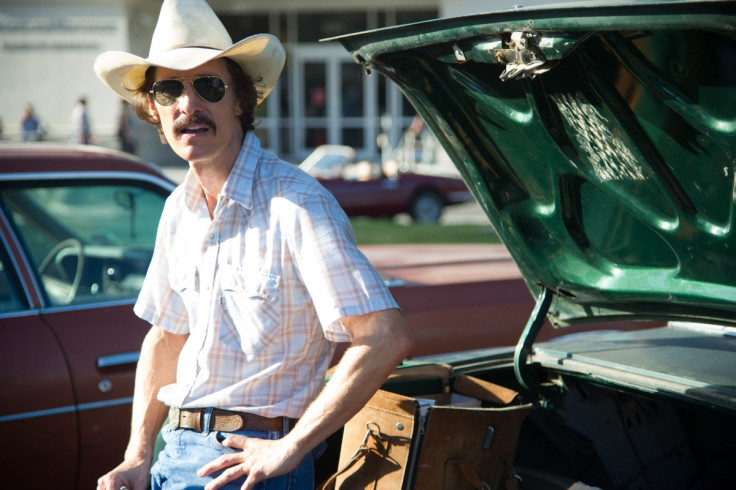 Set in 1985, electrician and rodeo bull rider Ron Woodroof lives a reckless lifestyle, constantly getting into trouble with the law, engaging in casual sex, heavily smoking and drinking and taking drugs. Coupled with his racist and homophobic views, he is quite a controversial character within his hometown.
While in hospital being seen to for a work-related injury, he is informed by a doctor that he is HIV positive. His first reaction is disbelief, maintaining that he's not the "kind of person" that would get the disease. But he comes to realise that the doctor's verdict must be true.
Now an outsider to the gay community of which he finds himself a part, and told he has only 30 days to live, Woodroof attempts to cheat the US medical system to help himself and other Aids patients get the treatment they need, by any means possible. His task to obtain the drug leads him dangerously to Mexico and his travels only become more eventful from there.
Dallas Buyers Club walked away from the 2014 Academy Awards with three Oscars, two of which were best actor accolades for lead Matthew McConaughey and his supporting co-star Jared Leto.
Watch this if you enjoyed: 12 Years A Slave, Wild, Foxcatcher, Milk, Boys Don't Cry, Nebraska, Blue Jasmine