Ex-EDL leader Tommy Robinson arrested for contempt after 'trying to film Muslims' outside court
Arrest comes as Robinson has been confronting defendants during various ongoing rape trials.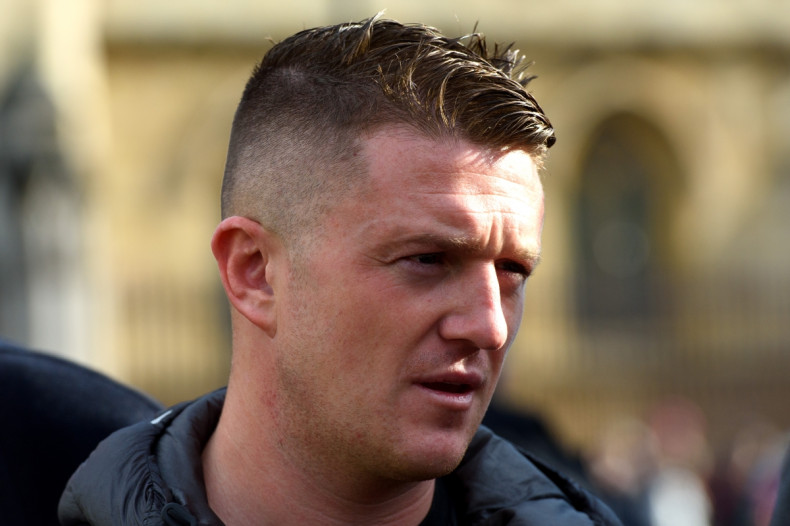 Tommy Robinson, the former leader of the English Defence League (EDL), has been arrested after an incident at a court in Kent.
The 34-year-old was detained by police on suspicion of contempt of court in the early hours of Wednesday morning (10 May).
A spokesman for Kent Police said: "The arrest is in relation to an incident at Canterbury Crown Court on Monday 8 May 2017."
They added: "The arrest for contempt of court is in relation to filming that took place inside the court."
Section 41 of the Criminal Justice Act 1925 makes it an offence to photograph "either in the courtroom or its precincts".
Robinson, real name Stephen Yaxley-Lennon, posted a video online of the police turning up at his home to carry out the arrest. He can be heard saying: "04.32 - and the police are at my house, and I'm being arrested for going to a court case in Canterbury."
He goes on to say he was being detained for "trying to video the Muslim [defendants]", who are facing rape charges.
At the end of the video, two police officers come into view and are heard telling Robinson to turn off his phone. He wrote on Facebook that he was arrested "on charges relating to attempted journalism".
In recent weeks, the ex-EDL leader has attended a number of court cases, filming himself confront defendants accused of child sex attacks as they walk to and from proceedings. This includes ongoing trials in Huddersfield and Oxford.
Robinson, known for his anti-Islam views, appeared outside Canterbury Crown Court on Monday to report on another rape trial.
He was working with conservative online news site Rebel Media and had been filming video commentary on the court steps.
Robinson and his cameraman were at the time warned by police and court staff about contempt of court laws and the risk of breaking them, Kent Live reported.
Caolan Robertson, a Rebel Media contributor with Robinson at the time, accused the police of unfairly targeting Robinson.
He has since set up a "Save Tommy" website to raise legal fees to help Robinson's case, writing on the website: "As I write this, Tommy is still in jail. All for a brief video commentary on his cell phone, on the steps of the court house."