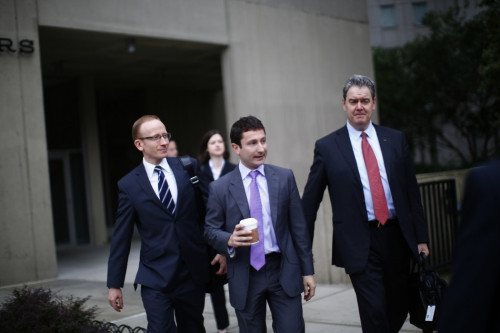 Former Goldman Sachs Group vice-president has been denied a new trial in a case accusing him of defrauding investors in a sub-prime mortgage investment deal five years ago.
In an appeal, Tourre failed to persuade US District Judge Katherine Forrest in Manhattan to dismiss the case or go for a new trial.
He claimed that his conduct did not amount to fraud and there was not enough evidence to support defrauding charges. He also argued that Forrest had instructed jurors incorrectly on the law.
"None of these arguments has merit," the judge said.
The US Securities and Exchange Commission (SEC) had earlier accused Tourre of misleading investors in a sub-prime mortgage investment deal called Abacus 2007-AC1, and of secretly helping billionaire John Paulson's hedge fund make a billion dollars in profit by betting against the fund.
The mortgage product tanked when the US housing market crashed. However, Paulson made $1bn (€754m, £657m) from the deal.
Goldman Sachs, charged along with Tourre in 2010, settled the case for $550m without admitting or denying any wrongdoing.
The US government seized Tourre's personal and professional emails to prove that the 34-year-old banker, who earned $1.7m in 2007, enticed investors into a deal that was actually designed to fail. Tourre has been battling the claims of the SEC for three years.
Forrest upheld the 1 August ruling that found Tourre liable on six of the seven civil charges brought by the SEC.
"The bottom line is that Tourre and Goldman Sachs designed a transaction with Paulson to enable Paulson to short a weak quality portfolio of residential mortgage-backed securities," Forrest wrote.
"A jury could reasonably infer that informing the long investors that ACA had selected the portfolio - while leaving out that Paulson was a short and had also selected the portfolio - was a necessary part of making the fraudulent scheme a success," she added.
The case is SEC versus Tourre, US District Court, Southern District of New York, No. 10-03229.