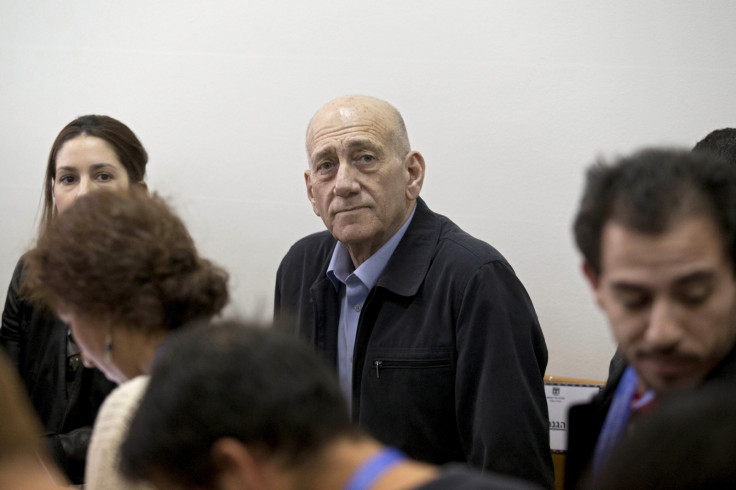 Israel's former prime minister Ehud Olmert has been sentenced to eight months in jail for fraud and breach of trust.
Olmert was convicted at a retrial in March taking more than $150,000 (£96,000) from a US businessman. His solicitors have said that they are likely to appeal.
Olmert served as Israeli prime minister from 2006-2009. He was forced to resign amid corruption allegations, which finished his political career.
His departure disrupted the peace process with the Palestinians and cleared the way for the election of Benjamin Netanyahu.
Olmert was cleared off accepting envelopes filled with money from New York based financier, Morris Talansky in 2012. However, a retrial was ordered after recordings emerged, in which he referred to receiving the money while he was Israel's trade and industry minister in the early 2000s.
Talansky has testified that the money was spent on expensive first-class travel and luxury hotels, while insisting he received nothing in return.
Olmert has always said he innocent and has said the allegations against him mirror that of a "witch-hunt and are brutal and ruthless".
The 69 year-old is currently appealing against the six-year sentence he was given in May 2014 over a real estate deal that took place when he was mayor of Jerusalem in the 1990s.
He was sentenced of accepting bribes in return for speeding up a controversial residential development, known as Holyland, in the heart of the city.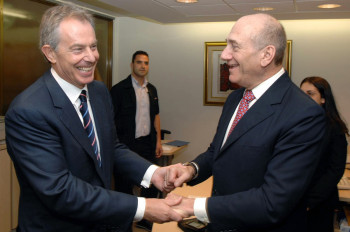 The defence brought character witnesses, including ex-British Prime Minister Tony Blair who wrote a letter at the start of the sentencing hearing at Jerusalem district court in which he praised Olmert's efforts, as prime minister, to advance the Middle East peace progress.
The letter suggested the leaders' relationship went "beyond that between heads of government" and was "based on friendship and trust with a clear understanding of the needs and sensitivities of the other side".
Olmert begged the judges not to jail him, arguing that the shame of his conviction and effect it will have on his reputation was punishment enough. "What do I say to my grandchild who hears bad things about me from his friends?" he said. "The real punishment is the shame."