Ex-Panama Dictator Manuel Noriega Suing Activision Over Call of Duty Likeness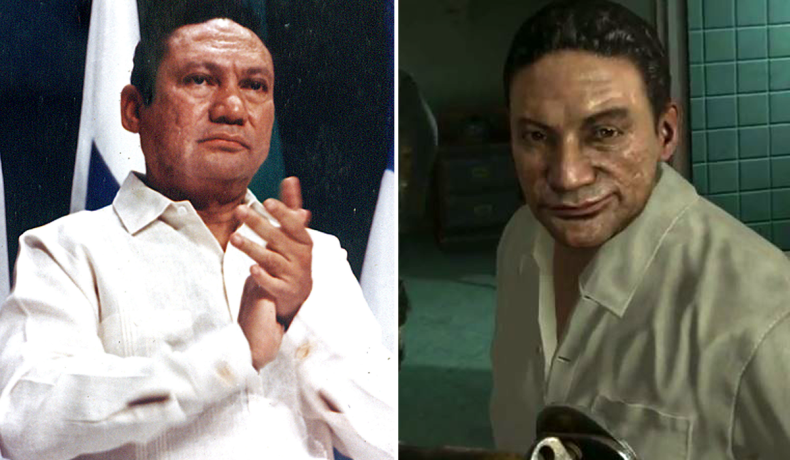 Unlikely as it seems, actress Lindsay Lohan and former Panama dictator Manuel Noriega have something in common; they are both suing major video game companies over the alleged use of their likeness.
Lohan filed a lawsuit earlier this month over the purported similarities between herself and a supporting character in Rockstar Games' Grand Theft Auto V, while Noriega claims his likeness was used in Activision Blizzard's Call of Duty: Black Ops 2.
Noriega's lawsuit, filed on Tuesday (15 July) in Los Angeles, claims that the game portrays him as a "kidnapper, murderer and enemy of the state," which was done to "heighten realism" in the game released in 2012, which in turn lead to "heightened sales".
The part of the game in question - particularly a mission called Suffer With Me - sees lead characters Alex Mason and Frank Woods track Noriega down on the outskirts of Panama City. In the game Noriega is referred to by the codename False Profit by the CIA, but his dialogue clearly says who he is.
You can watch a brief video (via Eurogamer) from that mission below.
"In an effort to increase the popularity and revenue generated by Black Ops 2, defendants used, without authorisation or consent, the image and likeness of plaintiff in Black Ops 2," claim Noriega's lawyers.
"Defendants' use of plaintiff's image and likeness caused damage to plaintiff. Plaintiff was portrayed as an antagonist and portrayed as the culprit of numerous fictional heinous crimes, creating the false impression that defendants are authorised to use plaintiff's image and likeness. This caused plaintiffs to receive profits they would not have otherwise received.
"Defendants deliberately and systematically misappropriated plaintiff's likeness to increase revenues and royalties, at the expense of plaintiff and without the consent of plaintiff."
Noriega is seeking damages and lost profits from Activision.
The 80-year-old served for six years as military dictator of Panama, and was a spy for the CIA until he was overthrown following a US invasion. He since spent some 20 years in a US prison for drug-trafficking and money-laundering before being released in 2007 and spending a further four years in a French prison.
In 2011 Noriega was granted a conditional release and has since returned to Panama where he faces further charges.
Activision Blizzard has yet to respond to the claims.