Former Philippines president and special envoy to China, Fidel Ramos, has said that Manila wants to initiate formal talks with Beijing over the South China Sea dispute. Ramos met former Chinese deputy foreign minister Fu Ying on Friday (12 August) who agreed that the two countries should explore peace and cooperation through talks.
Ramos, during a trip to Hong Kong attempted to improve ties between the two countries that have been strained due to the ongoing maritime dispute surrounding the South China Sea. Tensions escalated following the 12 July Hague court ruling after China's claims over the disputed waters were held illegal, a move that irked Beijing.
Following their meeting, Ramos and Fu issued a joint statement saying their "informal discussions focused on the need to engage in further talks to build trust and confidence to reduce tensions to pave the way for overall cooperation". Fu also acknowledged Philippines President Rodrigo Duterte's willingness to resolve the dispute through talks.
Ramos, who had earlier referred to his China visit as a fishing expedition, told reporters that this was not an ice-breaker, but focused on building cooperation in fishing activities. "It's not really a breakthrough in a sense that there is no ice here in Hong Kong to break but the fish we eat... are cooked in delicious recipes," Ramos was quoted by Reuters as saying.
The joint statement said that both Beijing and Manila would work towards promoting fishing cooperation, marine preservation and tourism. However, the statement did not mention the South China Sea or The Hague ruling. The two diplomats also did not give any time frame for initiating talks.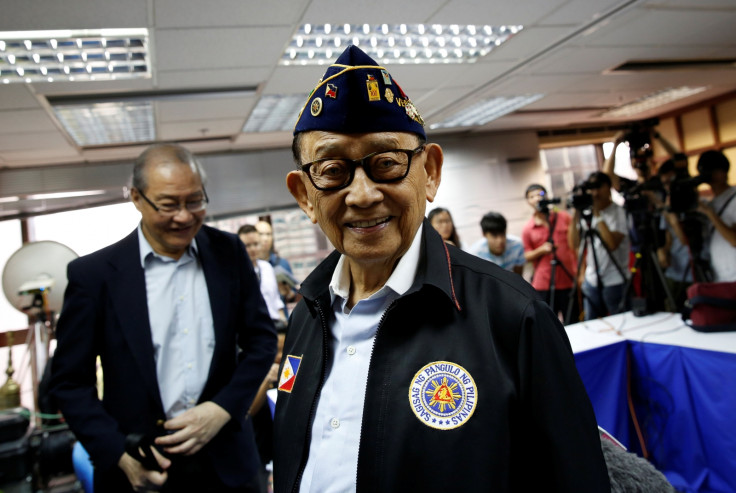 Ramos, who was the president of the Philippines between 1992 and 1998 when China occupied the submerged Mischief Reef, also confirmed that his talks with Fu did not include maritime rights in the disputed South China Sea. "There was no discussion on that particular aspect except to mention equal fishing rights," he said.