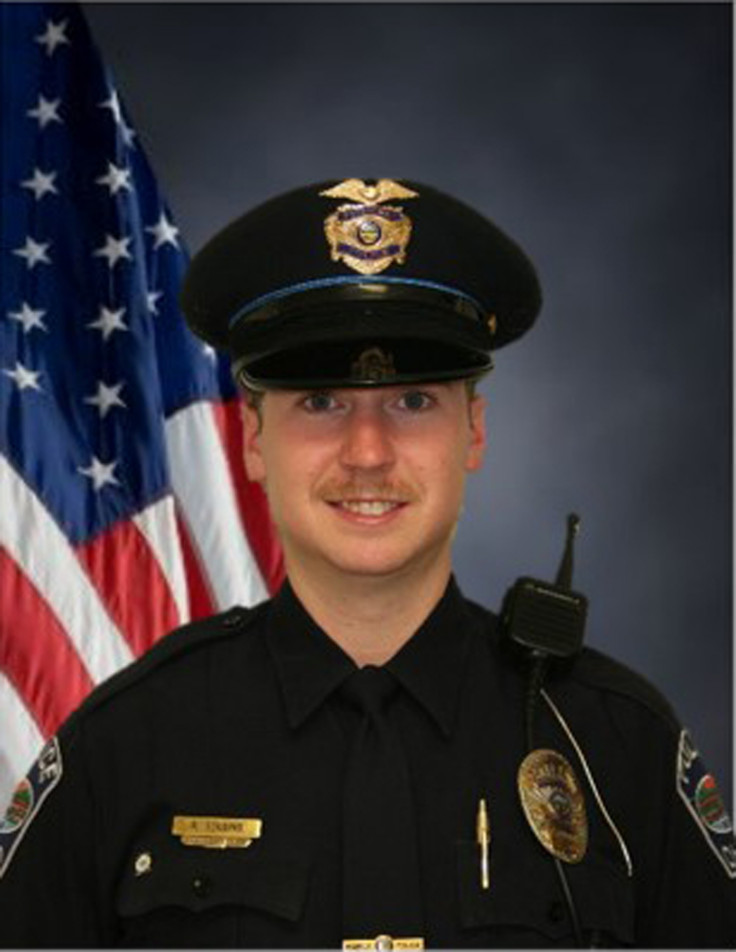 Ray Tensing, the former policeman standing trial for the murder of Sam DuBose, had recently received training on how to handle traffic stops, a court heard on Monday (7 November). DuBose, 43, was killed after he was fatally shot in the head by Tensing following an altercation after Dubose was pulled over in Cincinnati, Ohio.
The court heard that just seven months before the incident Tensing, 26, had received advice instructing him to "NEVER.. NEVER.. NEVER.. NEVER.. reach into a vehicle," as training documents shown to the court revealed. According to local news sources, both sides agreed that Tensing should not have reached into DuBose's car, which lead to the fatal shot being fired on 19 July last year. Training received by Tensing also instructed that any approach of a vehicle should be made via the passenger side. This was also not followed by Tensing.
DuBose was stopped by Tensing for driving without a front license plate, then failed to produce his documentation when requested. DuBose was unarmed when he attempted to drive away from Tensing, though the ex-policeman's defence argue that he used his car as a weapon, as Tensing claims he was dragged by the moving vehicle. However, footage from Tensing's body-camera does not appear to back up the claim, and shows the shooting of DuBose at close range.
The court was also shown graphic images of the fatal injury sustained by DuBose, described by coroner Dr Karen Looman as entering the left side of his head above the ear and exiting behind the right ear, cutting the brain stem.
Last week, the court heard that Tensing was wearing a t-shirt bearing the image of the Confederate flag at the time of the incident. The revelation led to condemnation from many of those following the trial, who questioned why a policeman would be wearing a symbol so synonymous with the oppression of African-Americans.
The shooting is one of several of unarmed black men in the US in recent months, leading to high-profile protests by the Black Lives Matter group in both the US and the UK.