WikiLeaks hit with 'targeted' cyberattack after publishing over 8,000 more DNC emails
As the US presidential election approaches, WikiLeaks continues publishing.
WikiLeaks, the whistleblowing platform managed by Julian Assange, has reportedly suffered a "targeted" distributed denial-of-service (DDoS) cyberattack, less than 24 hours after releasing over 8,000 fresh emails from the Democratic National Committee (DNC).
In a leak released less than two days before the date of the US presidential election, the second major batch of data from inside the US Democratic Party comes after the publication of over 50,000 personal messages from the inbox of John Podesta, a close aide to Hillary Clinton.
On the morning of 7 November, WikiLeaks issued a series of updates to its four million-strong follower base. It said: "WikiLeaks.org was down briefly. That's rare. We're investigating." Later, it added: "Our email publication servers are under a targeted DoS attack since releasing #DNCLeak2."
At the time of writing, access to the WikiLeaks.org website has been restored. There has been no further explanation as to how big the DDoS attack was or where it originated from. This sort of cyberattack works by sending an overwhelming amount of web traffic towards a server in order to force it offline.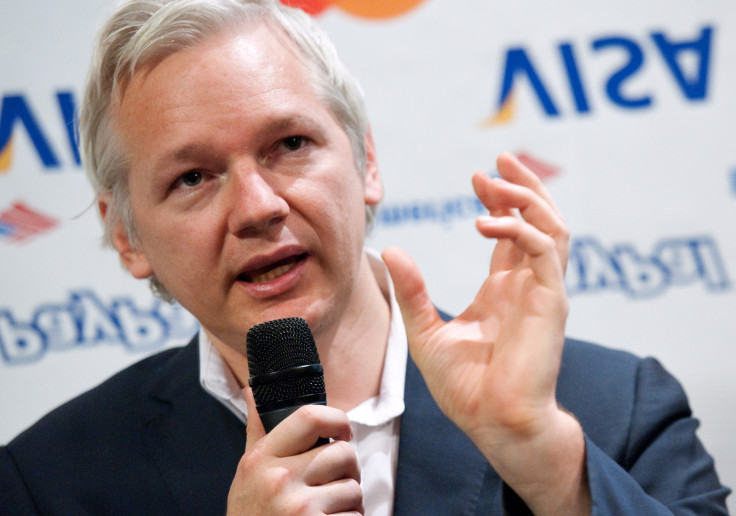 Like prior releases, the emails contain a mixture of internal briefings, behind-the-scenes chatter and planning for the 2016 election season. WikiLeaks previously released nearly 20,000 emails that showed how the Democratic Party had always favoured Clinton over her closest rival, Bernie Sanders.
The most notable story to emerge from the latest batch of emails so far is that DNC staffers reportedly prepped interview topics for a CNN interview with Republican presidential candidate Donald Trump. The email, sent on 25 April 2016, was titled 'Trump questions' and asked others to submit questions of interest.
The source of the email leaks remains unknown, however one mysterious figure using the pseudonym Guccifer 2.0 previously claimed to have sent hacked DNC data to WikiLeaks. Many analysts – including the US government – believe Guccifer 2.0 is a propaganda tool used by Russian intelligence.
The authenticity of the DNC and Podesta emails have not been confirmed – nor denied – by the Hillary Clinton campaign yet some officials have repeatedly claimed some of the leaks may have been tampered with or alerted by WikiLeaks or its source.
Indeed, on 6 November Hillary Clinton's communications director, Jennifer Palmieri, posted a tweet that said: "Please remember that if you see a whopper of a Wikileaks in next two days – it's probably a fake." WikiLeaks' official account replied: "Biggest 'whoppers' are those your campaign has been telling. WikiLeaks will continue its perfect record."
Previously, Assange has indicated that forces aligned with the "DC establishment" had attempted to disrupt WikiLeaks' operations via cyberattack. Speaking at a recent conference via telephone he said his leak had "whipped up a crazed hornets' nest atmosphere" within Clinton campaign.
In response to the ongoing leaks Assange claimed "there were many attacks and the US DC establishment – which believes that Hillary Clinton will be the winner of the election – tried to find different ways to distract from our publications." He added: "They started attacking our servers with DDoS attacks and attempted hacking attacks."
Both WikiLeaks and the Russian government have denied involvement with the DNC hacks.
© Copyright IBTimes 2023. All rights reserved.