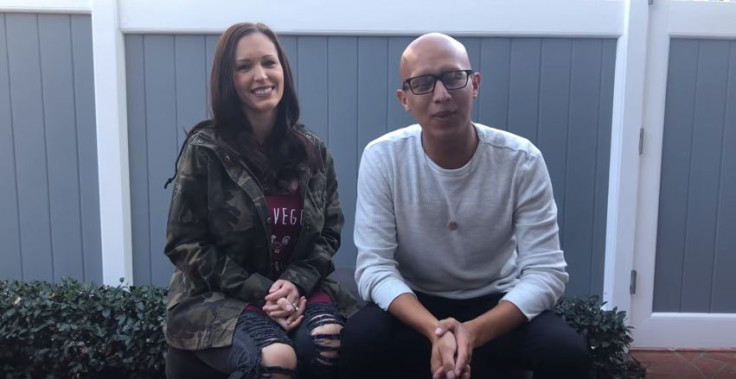 Former adult actress Brittni De La Mora, who took the porn industry by storm, has made some interesting revelations about her dating life and marriage. In a candid YouTube video, she claims that she vowed to have "no sex until marriage" before meeting her dream man.
In the video, De La Mora was interviewed by her pastor husband about her life and why she chose to take a break from dating for a year before meeting him. To this, the former porn star said she had suffered multiple heartbreaks after dating some "bad boys."
"I had done relationships the wrong way my whole life. I would try to do everything my way and things would never work out. I would go through heartbreak after heartbreak after heartbreak," she told her husband in the video. "I dated a pimp. I dated people who were these "bad boys."
She also added that before finding her dream man she underwent a "purity ceremony" and decided to commit to celibacy till she weds the true love of her life and stayed off from dating for a year. "I said 'I'm going to go ahead and take one year off from dating and I'm also going to do the purity ceremony. So, I committed my purity and said no more sex until marriage,'" De La Mora said.
The adult actress, who appeared in approximately 275 adult films before the age of 25, admitted that the year transformed her. "In that year, I started seeking God every day. I would worship, pray, and read the Bible. Through that, God healed me and made me a brand new woman. He completely restored my soul.
In 2010, Maxim magazine named Brittni as one of the Top 12 Female Porn Stars in 2010.However, Brittini claims she only found herself after seeking God with her whole heart. "I was able to forgive every single person who ever hurt me. So, in that year God prepared me to be the woman that I am today. I settled for guys because I thought they loved me, but now that I understand what true love is from God, I wasn't going to settle for a man who couldn't love me the way that God loves me," she added.
She also mentioned that the one year off from dating did wonders in her life as she finally found her true love, in her pastor husband. "The wait is worth it. Honor your vow, honor the promise, honor yourself as well because you are worthy to take time off from a relationship to really get the healing that you deserve."