A former Russian agent who is in a critical condition after exposure to an unknown substance may have been poisoned by fentanyl.
Sergei Skripal, 66, collapsed in a shopping centre in Salisbury and was rushed to hospital with a woman in her 30s.
Passerby Freya Church told the BBC: "On the bench there was a couple and older guy and a younger girl. She was leant in on him.
"It looked like she'd passed out. He was doing some strange hand movements, looking up to the sky. I felt anxious, like I should step in but they looked so out of it. They looked like they had been taking something quite strong."
Salisbury Journal reported that emergency services were concerned that the pair had been exposed to the synthetic drug, which has been linked to a number of deaths in the UK.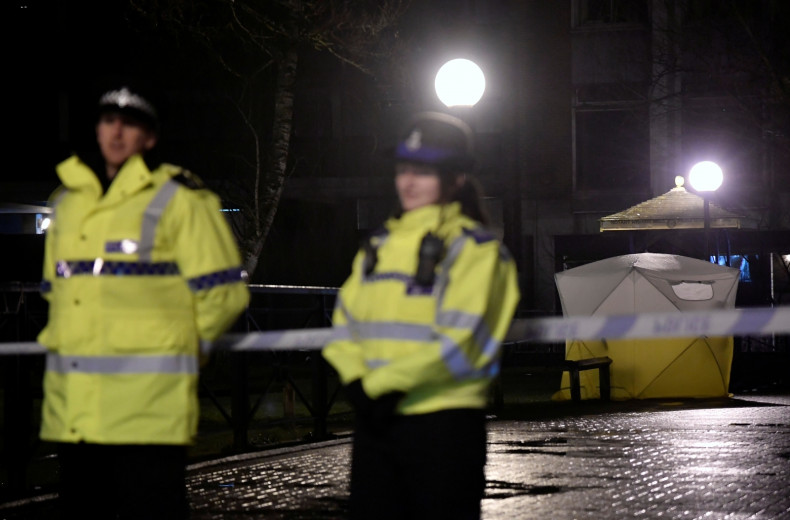 Craig Holden of Wiltshire Police said the pair did not have any visible injuries and were taken to Salisbury district hospital. Zizzi restaurant in Salisbury has been closed by police "as a precaution" and Public Health England said there was no known risk to the public's health.
"Because we are still at the very early stages of the investigation, we are unable to ascertain whether or not a crime has taken place. A major incident has been declared today and a multi-agency response has been co-ordinated," he added.
Sergei Skripal was a senior Russian intelligence official, who was jailed in Moscow in 2006, after being convicted of spying for Britain for passing the identities of Russian spies to MI6.
He pleaded guilty to all the charges and was jailed for 13 years. However in 2010, he was pardoned by the then Russian president Dmitry Medvedev and was among four prisoners exchanged for 10 deep cover spies held by the FBI, including Anna Chapman.
Skripal was thought to have been given a new identity, home, and pension.
There will be comparisons drawn with the poisoning case of Alexander Litvinenko a FSB spy who fell ill and later died after drinking a cup of tea laced with radioactive polonium.
The murder strained ties between Moscow and London although the Kremlin denied all involvement and refused to extradite the killers which included Andrei Lugovoi.
Alex Goldfarb, a friend of Litvinenko said the Skripal case looked like a Russian plot.
"What's interesting now is that this happens just before Russia's presidential election. Putin awarded Lugovoi a state honour and made him a national hero. He apparently sees positive electoral gain from this kind of activity.
"Russia is a nationalistic country where state-run propaganda portrays the UK as the enemy and people like Skripal as traitors."