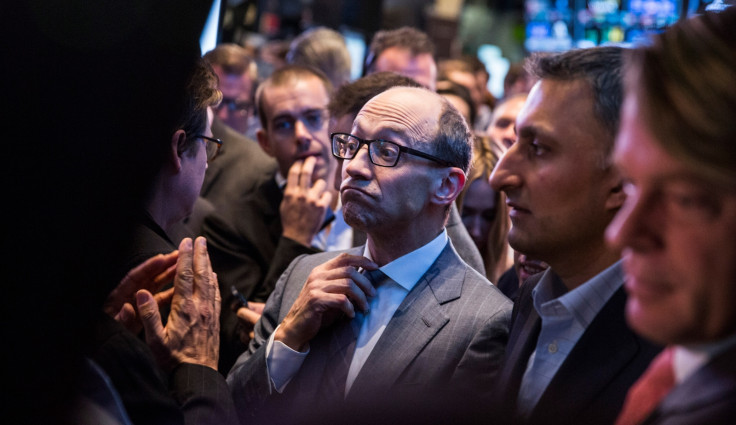 Twitter may be US President Donald Trump's favourite social media platform, but the company's former CEO is not a fan. Ex-Twitter CEO Dick Costolo tweeted on Friday (9 June) that meeting Trump was comparable to actual physical torture.
In response to a tweet on Friday about a reported upcoming White House meeting with tech leaders and venture capitalists later this month, the 53-year-old wrote: "If you don't get invited to this meeting and want to know what it was like, just drink a bottle of gin and then waterboard yourself."
BuzzFeed reported that Trump will meet venture capitalists and entrepreneurs from rising tech firms on 22 June, three days after a meeting between Trump's American Technology and Council and a number of high-profile technology executives.
On 19 June, Alphabet executive chairman Eric Schmidt, Amazon chief executive Jeff Bezos, Microsoft CEO Satya Nadella, Apple's Tim Cook, Oracle CEO Safra Catz and IBM head Ginni Rometty are expected to attend the meeting with the council headed by Trump's son-in-law and senior adviser Jared Kushner, Bloomberg reports.
Silicon Valley has had a strained relationship with Trump since the presidential election season last year. In December, multiple industry leaders including Cook, Facebook's Sheryl Sandberg and Tesla CEO Elon Musk met Trump and his administration in a tech summit at Trump Tower.
Trump also added SpaceX's Musk and Uber CEO Travis Kalanick to his economic advisory team last year. However, Kalanick stepped down in January following a fierce backlash from customers over Trump's controversial travel ban. Musk decided to stay on for "the greater good", but eventually quit the council after Trump announced his decision to pull the US out of the Paris climate deal.
Many other top tech executives also slammed the Trump administration over its decision to withdraw from the Paris climate agreement.
Costolo was CEO of Twitter from 2010 to 2015 and currently heads San Francisco-based group fitness startup Chorus. The executive has not shied away from voicing his disdain for Trump in the past as well.
After former FBI director James Comey's testimony on Thursday before the Senate Intelligence Committee, Costolo tweeted: "Comey testifies Trump lied on multiple occasions & the White House calls testimony a victory. Tells you all you need to know about Trump."
In March, he wrote: "Trump is such a wimp. He cowers from any fight, points fingers in a loss but takes credit for any win. A coward, a loser, a two-bit punk."
Meanwhile, Trump has repeatedly credited Twitter and Facebook for helping him win the presidency. In a recent interview with the New York Times, Twitter co-founder Evan Williams responded to the claim saying he was "sorry".
"It's a very bad thing, Twitter's role in that," Williams said. "If it's true that he wouldn't be president if it weren't for Twitter, then yeah, I'm sorry."