Ousted former Ukraine president Viktor Yanukovych has been named on Interpol's "most wanted list" almost a year after he fled the country following outbursts of violence in Kiev.
Interpol has issued a red notice for Yanukovych, who faces extradition to Ukraine if he is caught.
It website lists the charges against him as: "Misappropriation, embezzlement or conversion of property by malversation, if committed in respect of an especially gross amount, or by an organized group."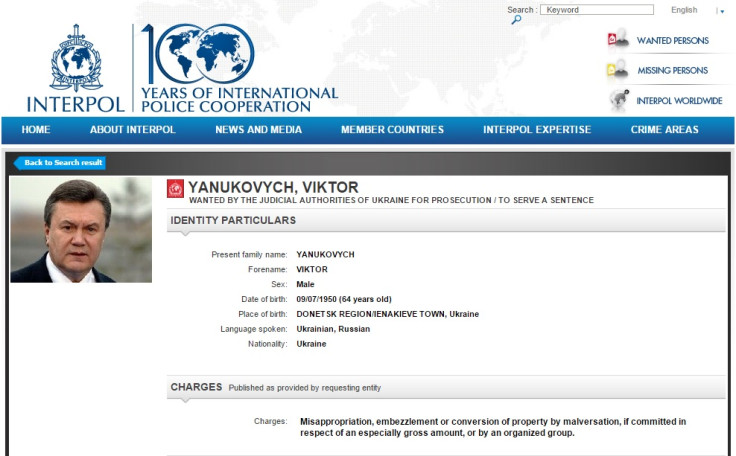 The 64-year-old was swept from power in February 2014 after protests against his abandonment of a deal with the European Union turned violent.
At least 88 people, mostly protesters, were shot dead by uniformed snipers in scenes that shocked the world.
In the dying hours of his presidency, he signed over powers to parliament so elections could be held and angry mobs broke into his palatial Mezhyhirya estate to see first-hand evidence of what detractors claimed was corruption to enrich himself and other around him.