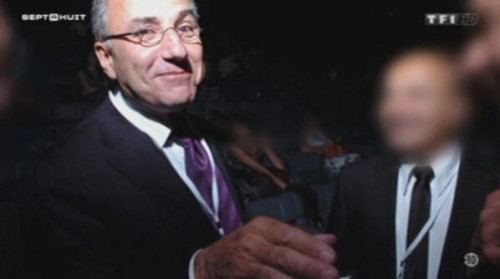 The ex-wife of a French gynaecologist renowned as one of Europe's finest fertility doctors has defended him from accusations he raped and sexually abused dozens of patients.
Dominique Hazout told a Paris Criminal Court she could not believe that her ex-husband, André, sexually abused at least 33 women who sought his help for infertility treatment.
"I can't believe he did that," she said. "He is a kind and sweet person, not a violent man."
André Hazout, 70, admitted he had sexual intercourses with some clients during his long and celebrated career.
The obstetrician nicknamed the "Magician of Babies" due to the high success rate of his IVF treatments also conceded he might be the father of some of the children born to his patients.
He denied rape, claiming sex was consensual.
Hazout worked for more than two decades at the exclusive Clinic de la Muette in Paris where French first lady Carla Bruni-Sarkozy gave birth in 2011.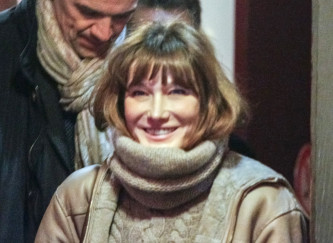 The doctor's ex-wife told the court that she first met Hazout in 1976 and they married shortly afterwards.
"I was very happy with him, we had three children," she told the court. "However things have changed since."
Hazout was first accused of sexual abuse by a patient in 2005; soon many others came forward.
Hazout has been charged with six counts of rape or sexual assault.
Complaints lodged by another 27 women have been dismissed by the court because the statute of limitation had expired.
"A woman called me directly to tell me she had slept with my husband," his wife told the court, according to 20minutes newspaper. The couple divorced in 2010.
Prosecutors allege the doctor abused the trust of women during a delicate time in their lives, when they were desperate to become mothers.
They told investigators that a sign reading "Trust me I'm a doctor" was hanged in his studio, where some of the assaults allegedly took place.
"I was under the impression that if I resisted him I would have never got pregnant," one patient told detectives.
Another victim claimed she went to the doctor for an abortion after getting pregnant by him. Hazout allegedly raped her again, before going ahead with the operation wearing only his underwear, AFP reported.
"You'll see: I'm going to make love to you and it will get better," he allegedly told her.
The trial continues.