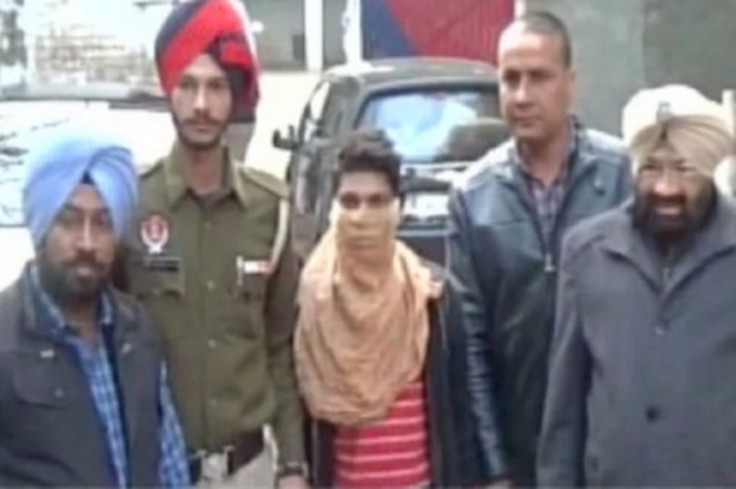 An Indian teenager killed his relative and carved him into six pieces before chomping on his leg, police in India have claimed.
Vikesh Kumar, 16, lured Deepu Kumar, 9, to his home in Ludhiana, north Delhi, and killed him after being inspired by TV crime shows, police believe. The two boys' families were distant relations, from the Uttah Pradesh area of India.
Detectives say Vikesh Kumar strangled Deepu and ate parts of the boy's thigh while drinking his blood.
He also removed Deepu's heart and threw it at his school, which he hoped would be closed as a result. Police later found the victim's heart in the school complex, according to the New Indian Express.
Vikesh Kumar admitted to police that he lured his victim to his empty house on 17 January, and then strangled him to death.
The teenager's blistering violence was out of character, a police spokesman said, adding that TV was to blame for his corruption.
"He behaved normally as if nothing happened. He said he is fond of crime shows based on real-life incidents on television," they said.
In a macabre recollection, his parents told investigators how Kumar liked to devour raw meat and it is believed he had a craving for human flesh, reported the Mirror.
"He used to tell his parents that sometimes he feels like eating himself," a detective told the Hindustan Times. "He also had a craving for human flesh."
Speaking to the same newspaper, Deepu Kumar's father called for Vikesh to be executed for his crimes.
"It was a heinous crime," he said. "He cut the body of my son into pieces. I will demand capital punishment. If the police are unable to punish him, they should hand him over to us.
"My wife Sangeeta is in shock. I have not told her about how our son was killed. I fear she will die if she comes to know of the brutality perpetrated on Deepu."