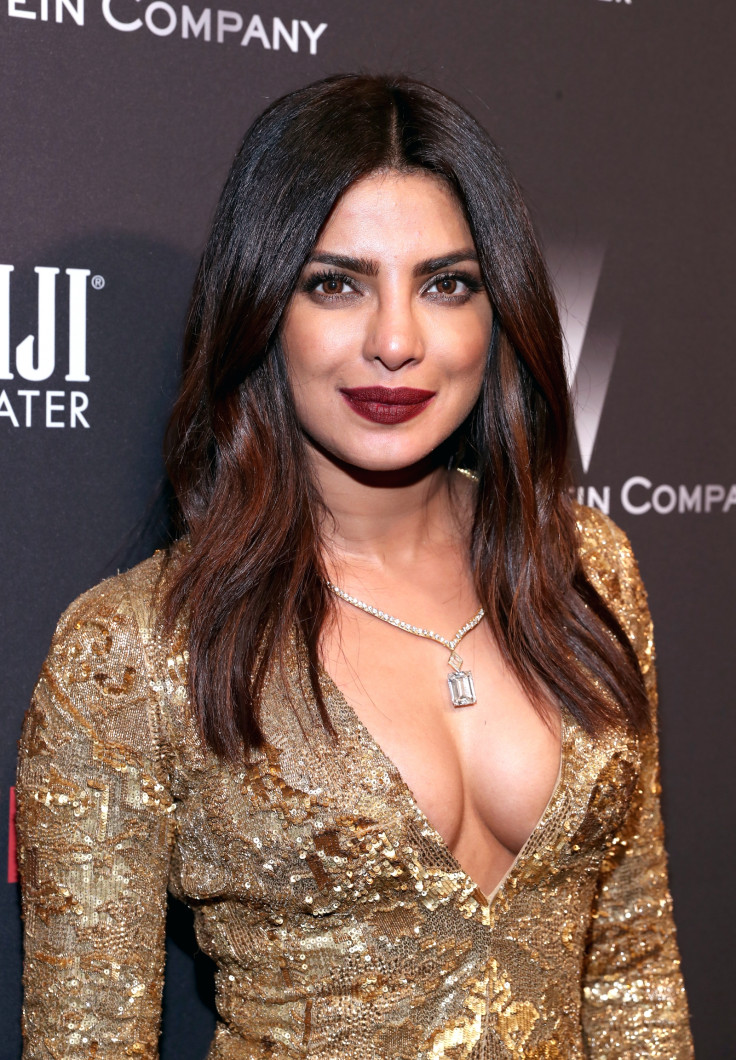 Queen of sass, Priyanka Chopra has set pulses racing after she shared a glimpse of her latest cover shot from the September issue of Vogue India. Decked sensuously in an all-black outfit, the Quantico star ensures all eyes are on her as she smouldered into the lenses for the dramatic click.
"Unstoppable. Unruly. Unconstrained. Call it what you like. It is what it is," the 35-year-old actress wrote alongside the picture, making a cheeky reference to the magazine's tag that describes her as "the unstoppable Priyanka Chopra."
With her fierce looks and seductive style, indeed Chopra oozes extreme confidenceand sex appeal in the image, which has unsurprisingly sparked quite the frenzy on social media.
She let her deep kohl-rimmed eyes take the centre-stage while her blood-red lips further added to the drama in the photo. And if all that's not enough, the Baywatch villain goes on to flaunt her enviable figure by posing in a skimpy black ensemble for the eye-popping shot.
So much so, that within hours of being shared online, the picture has managed to garner over 120,000 likes and numerous raving messages.
One fan hailed the Indian superstar as the "queen", while another praised her "exotic" looks.
"This is wow!!! amazing one!!!" someone else gushed.
As effortless as it might look for Chopra to look stunning in her numerous magazine covers, the actress has had quite a journey from her teenage years. Opening up about her insecurities, she told Vogue, "Before 15, I had a lot of self-esteem issues. I was very conscious of the colour of my skin. I was very conscious of being, like, a super-gawky, skinny teenager."
However, with time the actress admits to feeling comfortable in her own skin. "I started talking about being proud of the way I looked. I actually like my skin tone," Chopra said.