Exploring Player Safety and Data Security in UK Online Casinos
Dive into an exploration of player safety and data security within UK online casinos, uncovering the measures taken to ensure a secure and trustworthy gambling environment.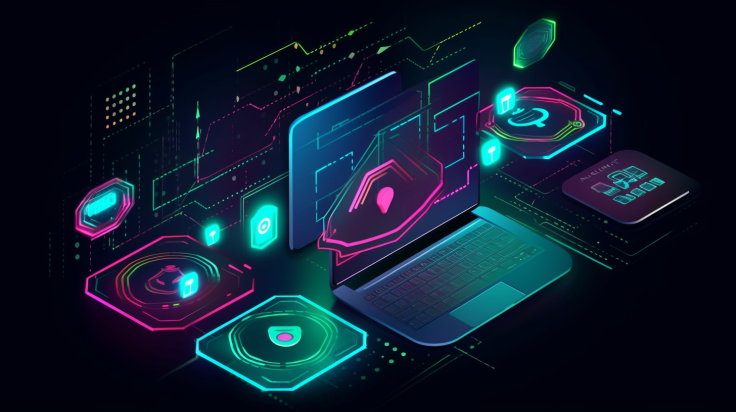 The emerging landscape of UK online casinos is a thrilling realm, a confluence of technology, entertainment, and chance. While the allure of these virtual gaming houses is undeniable, they also raise important questions concerning player safety and data security. Nowadays, it is important that every online casino adopts a range of protective measures, including SSL encryption, identity verification, and fair gaming practices, to ensure a safe and enjoyable gaming environment for all players.
Understanding the Risks in Online Casinos
First and foremost, it's paramount to grasp the possible hazards linked with online casinos. The internet, though an abundant source of information and a platform for countless opportunities, is also an arena where cybercriminals thrive. These nefarious actors are known to manipulate weaknesses in security systems to acquire personal and financial information.
Online casinos, in particular, can attract the attention of these cybercriminals due to their transaction-heavy nature. Just think of it like this – a casino is a hub for constant monetary exchange, whether it's depositing funds to play or withdrawing winnings. This continuous flow of money can make these platforms attractive targets for those with ill intent.
Moreover, the risks aren't merely confined to data and identity theft. An inherent risk of engaging with online casinos is the potential development of a gambling addiction. This isn't a simple issue - it's a serious mental health concern that can lead to severe personal and financial consequences for players. It can manifest as an uncontrollable urge to keep gambling despite the negative repercussions it may bring, affecting relationships, financial stability, and overall well-being.
SSL Encryption – The First Line of Defence
To counter the threat of data theft, online casinos employ Secure Sockets Layer (SSL) encryption. This technology encrypts the data transmitted between the player's device and the casino's servers, making it nearly impossible for hackers to decipher. When you're interacting with an online casino, whether you're entering personal details or making a transaction, SSL encryption ensures your data remains secure.
Identity Verification – Keeping Out Unscrupulous Elements
Identity verification is another critical aspect of player safety in online casinos. This process involves confirming the identity of a new player before they can start playing. It acts as a deterrent to money launderers and other criminal elements who might want to misuse the platform. Moreover, it prevents underage gambling, ensuring that online casinos remain a safe and responsible space for adult entertainment.
Fair Gaming Practices – Ensuring a Level Playing Field
Fair gaming is a cornerstone of any reputable online casino. This principle ensures that every player has an equal chance of winning, and the outcomes of games are not manipulated. Online casinos achieve this through the use of Random Number Generators (RNGs) in their games, which produce random results in games like slots, roulette, and blackjack. Casinos also often have their RNGs audited by independent third parties to ensure their fairness.
Responsible Gambling Measures
Beyond ensuring data security and fair play, online casinos also need to promote responsible gambling. This involves providing players with tools to manage their gambling behaviour, such as self-exclusion options, deposit and loss limits, and reminders of how long they've been playing. These tools help players to keep their gambling habits under control and prevent the development of problem gambling.
Licensing and Regulation – A Seal of Trust
The final piece of the puzzle is licensing and regulation. For an online casino to operate legally in the UK, it must be licensed by the UK Gambling Commission. This regulatory body sets stringent standards for player safety, data security, and fairness. Casinos are regularly audited to ensure they comply with these standards. A license from the UK Gambling Commission is a seal of trust, indicating that the casino takes its responsibilities towards its players seriously.
Conclusion
In conclusion, while the thrill and convenience of online casinos are significant attractions, it's equally important to ensure player safety and data security. By employing SSL encryption, carrying out rigorous identity verification, and adhering to fair gaming practices, online casinos can provide a safe and enjoyable gaming environment. They must also promote responsible gambling and hold valid licenses to demonstrate their commitment to player protection. As a player, you should always check for these features before choosing
an online casino to play at. By understanding these measures, you can enjoy the excitement of online gaming while ensuring your safety and security.