Two Dead as Blast Destroys Block in French City of Reims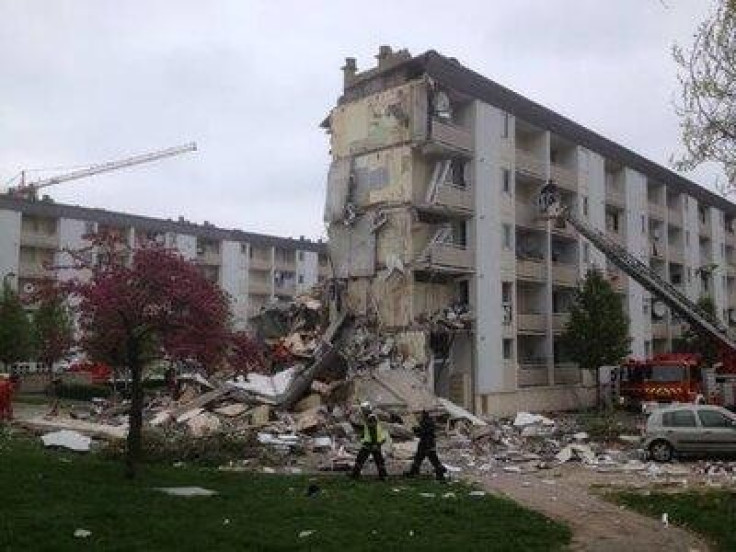 At least two people were killed and 10 others injured when an explosion destroyed a block of flats in the French city of Reims on Sunday.
A gas explosion was identified as the most likely cause of the blast, which led to the collapse of the building, local authorities said.
Firemen and rescue workers searched for victims trapped in the rubble of the four-storey council estate building, where around 10 apartments were believed to have been destroyed.
Local authorities said a gas explosion was the "probable" cause of the accident, which happened at 11.30 local time.
A statement from the office of President François Hollande described the accident as a "terrible tragedy" and extended condolences to the victims' families.
Emergency services said at least 10 people had been injured, including a number of children.
Eyewitnesses said the search for survivors was continuing, with one fireman saying there were "many victims".
Mayor of Reims Adeline Hazan told BFM TV that the "very powerful explosion" had shattered windows in nearby buildings. She said the bodies of the two victims remained under the rubble.
The building reportedly dates from the 1960s and was renovated several years ago. TV images showed one end of the block in ruins, with about a dozen flats thought to be affected.
A gas explosion in a flat in nearby Witry-les-Reims in early April left four people from the same family dead.
© Copyright IBTimes 2023. All rights reserved.