At least 11 people have been killed and 50 injured after two explosions ripped through the southern Indian city of Hyderabad.
The blasts occurred within 10 minutes of each other in the city in Andhra Pradesh state. The explosions were described as a "dastardly attack" by India's Prime Minister Manmohan Singh.
Investigations are continuing to find who is responsible but police believe the explosions were "the work of a professional terror group".
Federal home minister Sushilkumar Shinde said the bombs were attached to two bicycles roughly 150 metres (500ft) apart in a residential area of Hyderabad.
According to reports, the first explosion killed eight people and the second a further three. There are fears the death toll could rise. The blasts took place outside a cinema and a bus station, police said.
Local media news reports showed the injured being taken to hospital. Other cities are now on high alert.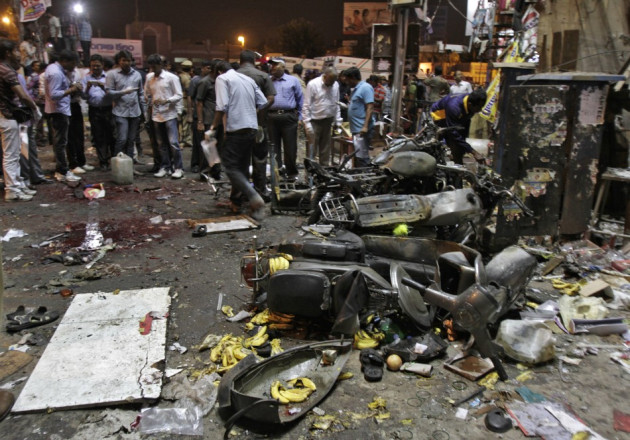 Singh said: "This is a dastardly attack. The guilty will not go unpunished."
Early reports suggests Indian security services were not aware of any potential threat to the city.
Thirteen people died in the last major bomb attack in India, in September 2011, when a blast hit the high court in New Delhi.
The country has been on high alert since Mohammed Afzal Guru was hanged in a New Delhi after being convicted of being involved the 2001 attack on India's parliament in which 14 people died.
Many believe Guru, a Kashmiri, did not receive a fair trial.