Expo Milano 2015: Italy is ready to serve up a delicious Universal Exhibition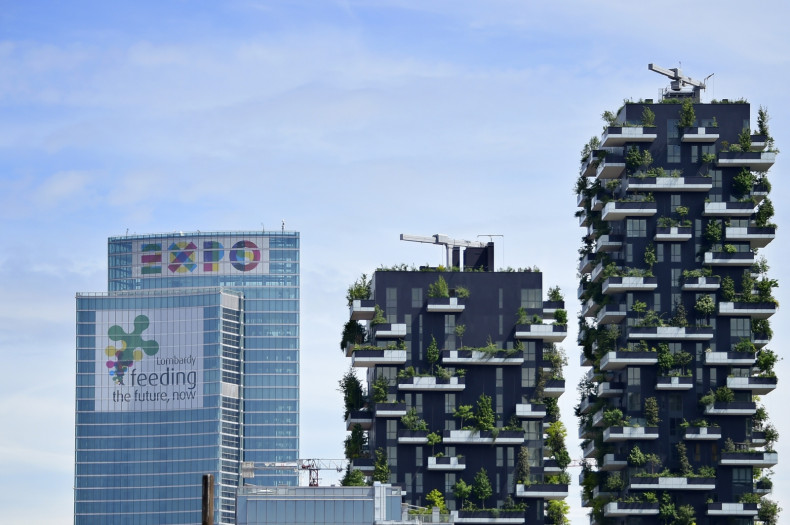 Amid arrests and construction delays, Milan is ready for the opening of what is arguably the largest feast in decades, with an environmental twist.
On 1 May, Expo Milano 2015 opens its doors and around 20 million people are expected to visit the world fair over a six-month period.
Italy Prime Minister Matteo Renzi said 10 million tickets have already been sold days before the inauguration of the gastronomy-themed Universal Exhibition, fuelling hopes the event will work as a driving force to pull Milan and the rest of the country out of its economic quagmire.
"Italy is strong when it doesn't give up," Renzi tweeted, adding his trademark hashtag #lavoltabuona (the right time).
Beside tourists, organisers expect Expo to inject fresh investments and confidence into the country. "It represents a symbol of recovery and confidence that could translate into investment," said Finance Minister Pier Carlo Padoan, AFP reported.
In December 2014, Expo chief Giuseppe Sala estimated the fair would generated a €10bn (£7bn, $11bn) return for the country in terms of GDP.
Alongside financial outcomes, the Expo's main focus is food. Milan was selected as host city after coming forward with the nutrition-based central theme: "Feeding the Planet, Energy for Life".
From Holy See to the US and plenty in between
Some 145 countries and a number of international organisations and NGOs will be part of the event that will take place on an exhibition site comprising an area of 1.1 million sq m.
Up to 50 countries, from the tiny Holy See to the US and China, will showcase their best delicacies, and innovative ways of producing them, in purpose-built national pavilions with futuristic architectures.
"Participating countries... will show the best of their technology that offers a concrete answer to a vital need: being able to guarantee healthy, safe and sufficient food for everyone, while respecting the Planet and its equilibrium," the Expo website reads.
Despite the seemingly honourable cause championed, Milan's Expo has not gone down well with everyone.
Demonstrators from the No Expo movement drawing from no anti-globalisation and leftists protest groups have vowed to disrupt the festive atmosphere surrounding the opening with four days of rallies across Milan, against the "profit-based logics, soil consumption" and "speculative spiral" they say the Expo represents.
Police have arrested numerous No Expo protesters in the days leading up to the inauguration, while also seizing rods and Molotov cocktails, with the head of Milan's Lombardy region Roberto Maroni saying he was a little worried about the latest developments.
The building of the exhibition site was also marred by a corruption investigation that has resulted in construction delays, with workers scrambling to finish off the various pavilions over the past few weeks. Organisers maintained most of them will be ready for the grand opening.