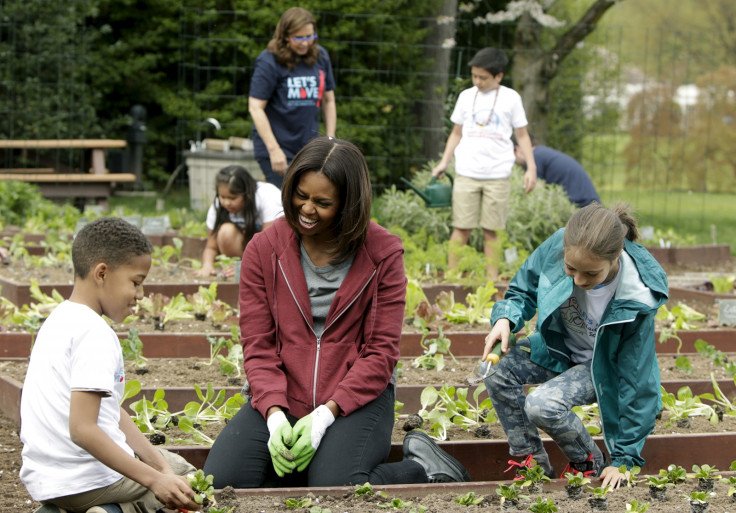 Michelle Obama will visit the Universal Exhibition in Milan (Expo Milano 2015) in June after travelling to London in a six-day trip to Europe, the White House has announced.
The US First Lady will be accompanied by her two daughters, Malia and Sasha, and mother Marian Robinson from 15-21 June.
Her official twitter account wrote:
During her first stop, the First Lady will meet with students in the British capital to discuss enhancing girls' access to education around the world, something she has been campaigning for in the Let Girls Learn initiative.
She will then fly to Milan, Italy, to tour Expo Milano 2015, a nutrition-themed global commercial fair.
"The presidential delegation will tour the USA Pavilion, 'American Food 2.0: United to Feed the Planet' and participate in activities to lift up efforts to support healthier families and communities," the White House said.
In 2010 Obama launched the Let's Move! campaign, which, according to its website, is "dedicated to solving the challenge of childhood obesity within a generation".
The theme of the Expo, "Feeding the Planet, Energy for Life", focuses on food-related issues, in particular ending world hunger.
Some 145 countries, from the tiny Holy See to China, are taking part in the event, showcasing their best delicacies and innovative ways of producing them in a sustainable way.
In Milan, Obama will miss one of her presidential husband's foes by just a few days, as Russian president Vladimir Putin is due to attend celebrations for Russia Day at the Expo on 10 June.
The First Lady's trip will end in the north east of Italy as she pays a visit to US soldiers garrisoned in the city of Vicenza, before taking a tour of Venice's cultural sites.