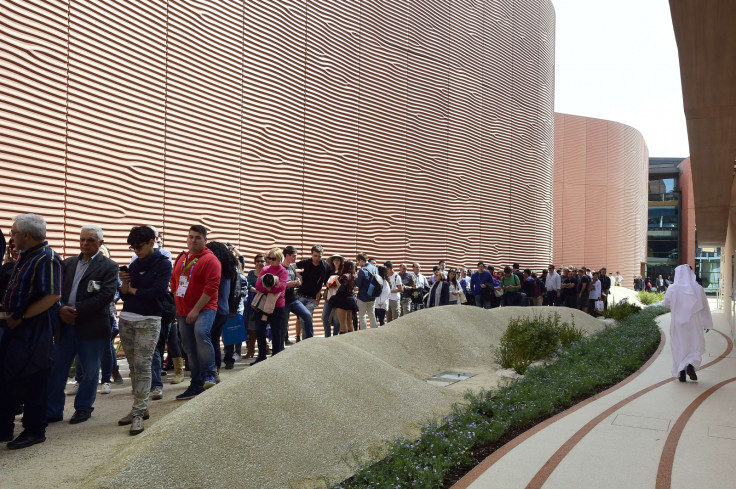 Organisers have said the opening month of Expo Milan 2015 went beyond their expectations with 2.7 million people visiting the site.
The 1.1 million sq m exhibition area hosting the nutrition-themed fair on the outskirts of the northern Italian city opened its gates on 1 May, amid a series of controversies on its cost, related corruption investigations, labour conditions and construction delays.
Managers claimed the universal exhibition has since won the enthusiasm of local residents and visitors.
"The result of the first month has been very pleasing," said Expo chief Giuseppe Sala. "And it is not just about numbers. The Italian Expo is safe and kind: it is the Expo of families, from children to grandparents".
Some 15 million tickets, with a standard price of €39 (£28), have been sold to date, 9 million short of the total expected for the six months period the exposition will remain open, organisers said.
"The forecasted revenue is between €500m and €600m," Expo spokesman Giacomo Biraghi told IBTimes UK.
Biraghi added that the number of visitors traditionally grows throughout the months, with the last weekend of May recording the highest number of entries so far.
The encouraging numbers further fuelled hopes the event will work as a driving force to pull Milan and the rest of the country out of its economic quagmire.
In December 2014 Sala said they hoped the fair would generate a €10bn return for the country in terms of GDP.
Osservatorio Cartasì, a body monitoring credit card purchases, said that card transactions went up 16% in May compared to the same period last year, while Italy's hoteliers association Federalberghi said1.9 million tourists booked a room in Milan last month.
With Feeding The Planet, Energy For Life as the central theme, the Milan Expo is focused on food.
Some 145 countries, from the tiny Holy See to the US and China, are taking part in the event, showcasing their best delicacies and innovative ways of producing them, in purpose-built pavilions with futuristic architectures.
Expo Milan 2015 runs until October.