Exposed: How Russia targeted Brexit vote with covert network of 150,000 troll accounts
Russia used a 'troll farm' known as the Internet Research Agency to spread chaos.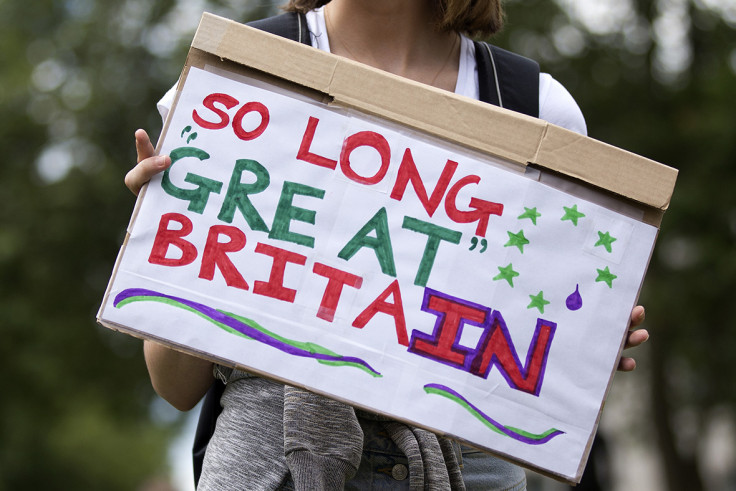 More than 150,000 Twitter accounts located in Russia posted up to 45,000 messages about Brexit in the days surrounding the 2016 EU referendum vote, new research has suggested.
On the morning of 24 June last year, as 48% of the British electorate was still reeling with the outcome – which ruled to depart the European Union – tens of thousands of tweets were still pouring out from the "bot" accounts, seemingly designed to spread misinformation.
According to The Times, citing research from Swansea University and the University of California, Berkeley, the posts were viewed "hundreds of millions" of times.
It is the latest revelation to emerge from the investigation into online operations by Russia, which currently stands accused of deploying so-called "troll farms" to spread chaos on the internet.
American investigators believe that Moscow used a department known as the "Internet Research Agency" to help circulate Kremlin talking points across websites including Facebook, Instagram and Twitter.
Until now, Russian interference in the Brexit vote has been largely speculative.
The fresh study is set to reveal that a "massive number of Russian-backed tweets were created a few days before the voting day, reached their peak during the voting and the result and then dropping immediately afterwards," the Times newspaper reported Wednesday.
It named a particularly influential account as @davidjobrexit – which still boasts 101,000 followers however is no longer public. Researchers tracked a total of 156,252 Russian accounts which were tweeting about Brexit and using related hashtags to boost their posts.
US intelligence believes Putin sanction election interference
GEOFFROY VAN DER HASSELT/AFP/Getty Images
One account – using the handle Stormbringer15 – was "almost certainly a Russian troll factory creation", experts said.
The profile still remains active, albeit in a restricted format at the time of writing.
Conservative MP Damian Collins said: "This is the most significant evidence yet of interference by Russian-backed social media accounts around the Brexit referendum."
His comments came after the head of the UK's National Cyber Security Centre (NCSC), a fork of British intelligence, confirmed that Russian hackers had targeted the national grid.
Unlike US president Donald Trump, who has largely cosied up to Russian president Vladimir Putin since assuming his position, the British establishment is starting to speak out.
Prime minister Theresa May said Monday that Russia was trying "to weaponise information". On Twitter, the country's Foreign Ministry hit back with a strange comment about red wine.
Officials from Twitter, Facebook and Google have each been called before the US government to testify on the true extent of Russia-led campaigns on their platforms. In short, it was vast.