Big-ticket stars including Katy Perry, Stormzy and Rita Ora are due to head to the north-eastern city to perform this weekend (27 to 28 May), but fears of copy-cat attacks raised speculation that the event could be cancelled.
However, organisers have confirmed that the Big Weekend will go ahead as scheduled and that they are liaising with police to ensure that security protocols are reassessed.
Andy McDyer, assistant chief constable of Humberside Police, also confirmed that there would be a noticeable increase in police presence.
"You will see enhanced security [at Big Weekend] so when you come to the bus depots where you are going to get on your bus to the event be prepared to be searched," he told the Hull Daily Mail.
"Likewise when you get to the event itself there will be searching and increased police presence, so I can reassure you that we will do everything we can to ensure this is a safe and enjoyable event for you and your family.
"Finally, it is about reaffirming that message that we have strong communities in Humberside and no matter which area of Humberside you are from, we can't allow terrorists to impact on our strong communities.
"So if you see anything, anything to cause you any fear, any concerns, please call the police or call the anti-terrorist hotline on 0800789321."
Radio 1's Big Weekend was confirmed to visit Hull after it was awarded the title of 2017 City of Culture.
Other stars due to perform at the show include Kings of Leon, Little Mix, Lana Del Ray, Galantis and Bastille.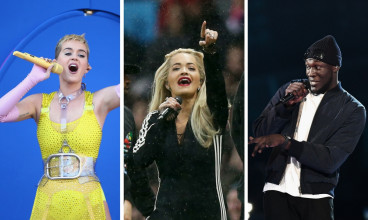 The extra security measures for the event come as Prime Minister Theresa May confirmed that the UK's terror threat level was being raised to critical.
As part of her statement, she said: "In the coming days and weeks, there will of course be many events hosted up and down the country.
"The police will work with the organisers and hosts of these events, to come to a judgement about how they can go ahead while making sure the people who attend them are safe and secure."
In addition to the Big Weekend, organisers of the Great Manchester Run and the Arcadis Great CityGames also confirmed their events were going ahead as scheduled.